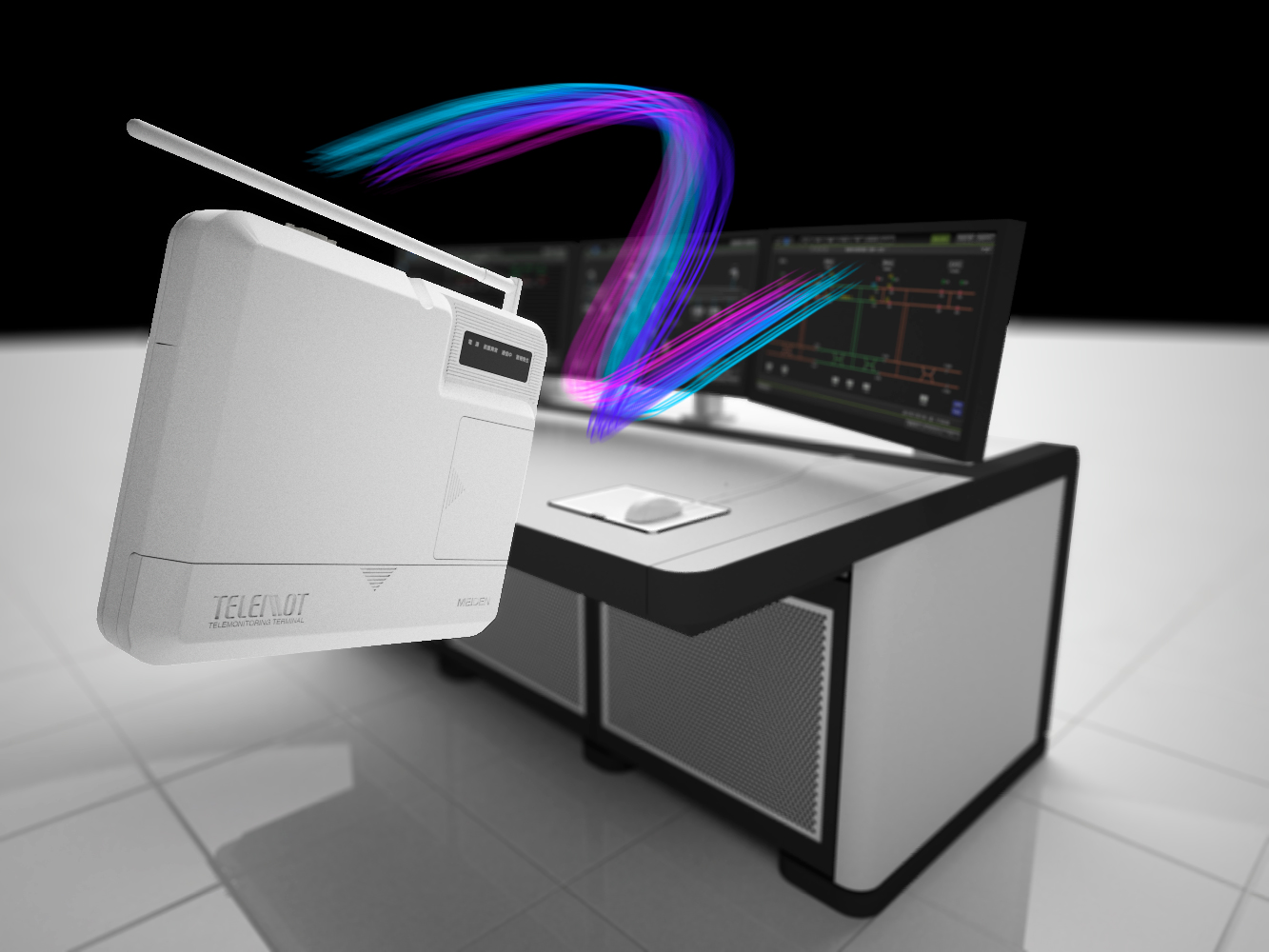 Monitoring and control

Wireless remote monitoring system

In unmanned substation facility, cables can get damaged due to fire, etc. and this may cause the power control system to miss some status signal of the substation equipment, and this can lead to serious accident.
We install a simple remote monitoring system at site which has 3G wireless communication function and image transmission function, and enable the wireless data transmission and the visual monitoring through the camera images.
Features
Adoption of 3G cell-phone wireless communication
+ Applicable to those area without wired communication infrastructure
+ Applicable as the back-up communication capability in case of the failure of wired communication
Capable of Camera Image Transmittal (Still Image Only)
+ Continuous shooting image function with intervals of 10 to 30 seconds
+ Camera control function such as zooming and oscillating
+ Presetting of shooting target
Space-saving wall-hanging panel which offers installation freedom at the site.
For the client-unit, it adopts very versatile Web-method
Input-output specification for remote monitoring control
Fault Monitoring: Capable of 12-point contact monitoring such as ground fault alarm and fire alarm
Contact Output: Capable of 4-point contact output
Capable of acquiring Measured Values: Max 8 analog values
Camera Images
Capable of capturing the NTSC type camera signal images when the camera control is not necessary
Depending on the models of the camera when controlling using a pan tilt zoom (PTZ) camera
Inquiries about this product