Power conditioner for solar power generation

Yamanashi Mega Solar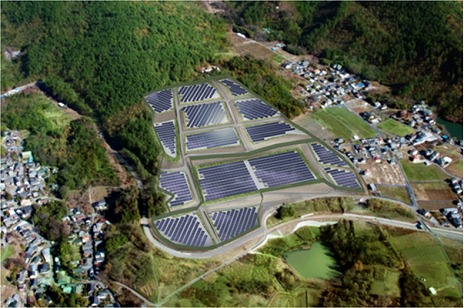 Merits of introducing our product(s)

Maximum output 10,378kW, Estimated power generation amount (annually) about 1,200,000 kWh
Background of Introduction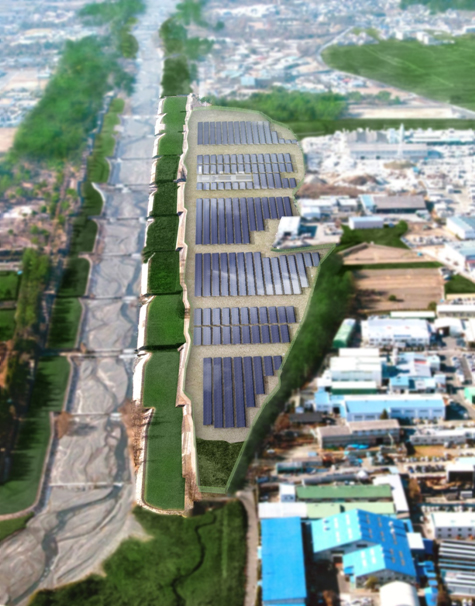 Clean energy has been used in Yamanashi for global warming countermeasures. Because solar power is an energy that is especially suitable for Yamanashi, receiving more direct sunlight than almost anywhere in the country, a project proposal was offered this time for installing a private mega solar power plant using two unused areas in Yamanashi.
Meidensha Corporation worked on this project proposal with Mitsui & Co., Ltd. and Tokio Marine Asset Management Co., Ltd. We were licensed to install the plant by Yamanashi, and in charge of the installation process of system design, construction, production (supplying) of machines, and on-site test operation.
Products of supporting Mega Solar
PCS (power conditioner)

Main part of the solar park in which the output from the enormous numbers of solar cells is effectively converted to AC power
In Yamanashi Mega Solar, the AC input voltage can be increased to 750 V, and "SP310 series" is adopted, which has the industry's highest level of efficiency, as a transformer inverter. Construction of a system with less loss and space saving is implemented.

Solar cell

The CIS solar cell manufactured by Solar Frontier K.K. is adopted.

Monitoring and control systems

We implement a system that significantly contributes to the operations of a solar park such as the status of power generation and the condition of equipment. We also propose countermeasures to stabilize the systems that will be required for a solar park in the future by using our technical strength acquired from abundant achievements (Wakkanai Solar Park, China, Laos, etc.).

Interconnection substation / Intermediate substation

We propose the optimal transformer from our many years of achievement as a heavy electrical machine manufacturer. In addition, our system proposal strength has been used in the design of the intermediate substation because the construction area was divided into sections at this time.
Products and services in use for this case study