News Releases 2016

Certification & Accreditation Announcements

Meiden Technical Center North America (MTCNA) announces it has passed the ISO/IEC 17025:2005 re-accreditation from Perry Johnson Laboratory Accreditation for testing services related to performance measurement for automotive components, internal combustion engine, and powertrains. This accreditation demonstrates technical competence in testing and the operation of a laboratory quality management system. It covers testing performed using standard methods, non-standard methods, and laboratory-developed methods. MTCNA was first accredited to the ISO/IEC 17025:2005 on June 23, 2015.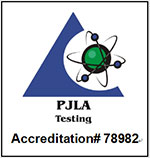 Additionally in June 2016, the Meiden America Ceramic Flat Sheet Membrane (CFM) team announces it has been approved for the California Water Recycling Criteria (also known as Title 22, Section 60320.5) under conditional acceptance. This criteria demonstrates that the CFM filtration equipment can provide good filtration which resulted in low turbidity, less than 0.5 NTU in a controlled situation. This criteria also allows the use of CFM equipment in water reuse applications as there is a method to determine the effectiveness of its barrier to pathogens. The Meiden America CFM team has previously passed NSF 61 which confirms the equipment is safe to use in drinking water, determining that contaminants do not migrate or leach from the equipment into drinking water; and NSF 419 which confirms the equipment can effectively filter out Cryptosporidium (known for causing gastrointestinal illness).