News Releases 2017

Meiden Ceramic Flatsheet Membranes to be Used in Singapore Waterworks

Meiden Singapore Pte. Ltd. (Meiden Singapore), a subsidiary of Meidensha Corporation (Meiden) has delivered ceramic flatsheet membranes to Singapore's Chestnut Avenue Waterworks, for the expansion of its existing treatment facilities. Operations of the system began in June 2017.

While Meiden's ceramic flatsheet membranes have been used in the treatment of used water, this is the first time Meiden's ceramic flatsheet membranes have been supplied to treat drinking water. The ceramic flatsheet membranes delivered are locally sourced from the unit assembly plant newly established by Meiden Singapore. They will be used in the microfiltration process in the production of drinking water, and have a treatment capacity of 36,400 m3/day. The features of these ceramic flatsheet membranes include high filtration performance, longer lifespan as compared to polymeric membranes and potential cost savings in the long run.

Meiden signed a memorandum of understanding (MOU) with Singapore's Public Utility Board in 2010 for the joint development of water treatment technology. In accordance with this MOU, Meiden has been conducting verification tests for water treatment at various water reclamation plants in Singapore, including a demonstration project at the Jurong Water Reclamation Plant.

The Meiden Group positions Singapore as a core base for its business in water treatment using ceramic flatsheet membranes. The Group aims to expand its business throughout Southeast Asia and into the Middle East.

This delivery of ceramic flatsheet membranes to the Chestnut Avenue Waterworks serves as a model to help solve the problem of aging purification facilities in Japan and beyond. Meiden will make aggressive proposals for water projects worldwide going forward.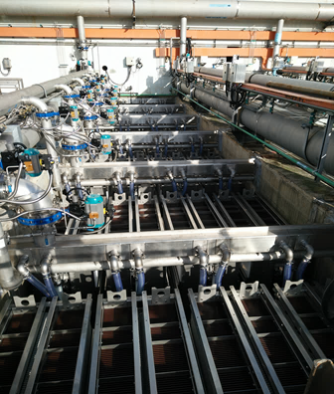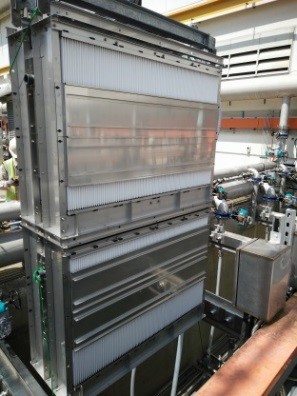 More details about Ceramic Flatsheet Membrane system
Contact Meiden for more details regarding this press release:
Tel: +1-734-656-1400