About Us

Milestones
INDUSTRIAL & COMMERCIAL PLANT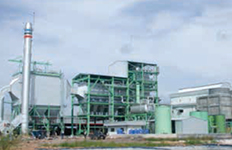 Well-experienced in the industrial & commercial plant sector in Malaysia, we contribute to building industrial plants from construction and erection services to ready-for-operation electrical system installations.
POWER PLANT
Our venture in the construction of power plant systems in Malaysia dates back to 1977. We provide engineering, construction and maintenance services for power plants.
RAIL TRANSPORTATION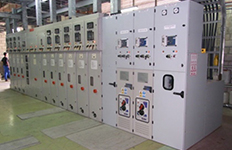 We serve the rail transportation sector in Malaysia, providing equipment and systems for railway power supply and distribution systems. We have a long list of clients and among them are Prasarana / MRT Corporation and KL Monorail.
1973
Meiden Malaysia incorporated in Malaysia.
1977
Commencement of Power Equipment Supply to Tenaga National Berhad (Then LLN)
1983
Construction of KL Sewerage Treatment Works in KL.
1985
Supply and installation of a 275KV system at a steel plant in Terengganu.
1991
Commencement of power equipment supply to a utility in Sarawak.
1993
Supply of major electrical equipment for the Water Supply Scheme
1994
Supply and installation of dynomometer systems for an automobile factory.
1995
Meiden Malaysia entered the railway market in Malaysia
1997
Supply and installation of 133KV switchgear and main electrical equipment for a foundry in Malacca.
1998
Supply & Installation of 132KV Switchgear & Main Equipment for Foundry in Malacca.
2004
Enhancement of TNB'S digital transmission and protection network using OPGW fibre optic cables.
2008
・Turnkey erection of 2 x 11.6 MW EFB biomass power plants in Sandakan.
・Supply and installation of major electrical equipment for Kelana Jaya Line Expansion Project.
2012
・Supply of AGV's to a motorcycle factory
・Construction of substations for a 2 MW solar project in Banting
・Power supply and distribution systems for the KVMRT System KL Monorail Fleet Expansion Project.
2014
Supply and installation of dynomometer systems for an automobile factory.
2015
・Upgrading of major electrical equipment for Kelana Jaya Line
・33/3.3 KV electrical system for a cogeneration system in Penang
・Supply & Installation of Dynamometer for an automobile factory