EPC & Projects

Concept of EPC

Backed by Meidensha Corporation's 120 years of experience in electric engineering and equipment manufacturing with plants and offices established all around the world, we specialize in electrical power equipment design, engineering, manufacturing and erection works for equipment used in every industry.
We are constantly researching and developing new products and technologies in line with global initiatives to enhance quality of living while preserving our environment.
For over 40 years in Malaysia, we have been involved in many private and public infrastructure projects in industries like manufacturing, power supply, water supply and public transportation systems.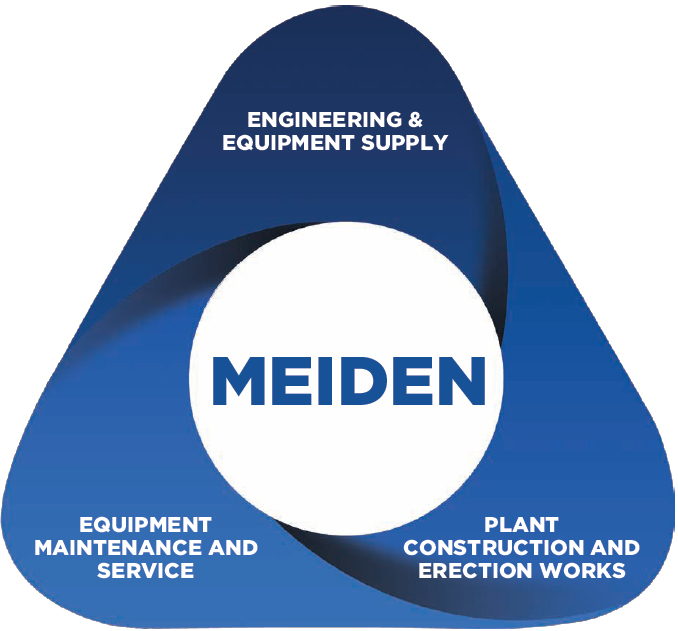 As the lifespan for electrical equipment is about 20-30 years, proper maintenance is crucial for the equipment to perform at its optimum. Meiden provides this service for the optimization of lifespan of the equipment.
Our services include Preventive and Predictive Maintenance services which covers systematic inspection, detection and correction of potential failures before they occur or before they develop into major defects.
Our complete building services includes; Electrical, Mechanical, Instrumentation and Utility services that also covers design, planning, costing, supply & delivery, project management and commissioning.