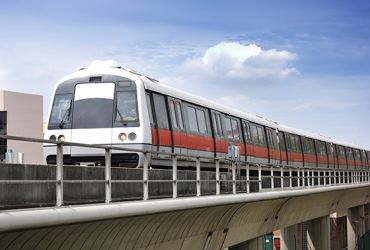 Engineering Solutions
Traction Power Supply
In a high-density and bustling city like Singapore, it is essential for commuters to reach their destinations by a convenient and affordable means, such as via the Mass Rapid Transit (MRT) train system.

Meiden Singapore is recognized as one of the leading suppliers of traction power system, providing savvy and reliable equipment from the upstream 66kV AC system all the way to the downstream 750V DC system. In such systems, full compatibility, functionality and maintenance support are absolutely crucial and are ensured to the maximum standards and extents.

Despite intense competition from world class companies, Meiden Singapore prevailed and was recently awarded the Thomson MRT Line project. This success was followed up by asset renewal and upgrade project for the North-South and East-West MRT Line and other overseas rail projects.