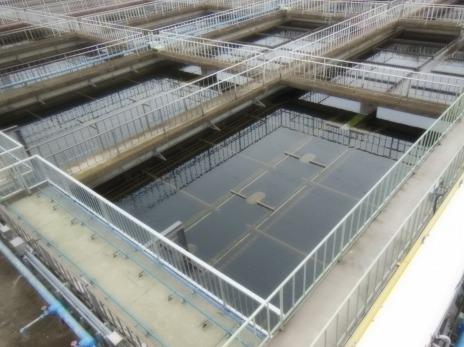 ICT Solution

AI operation for sewerage treatment facility

With local governments across Japan facing the issue of population decline, more efficient sewer system operation and retaining of skills of veteran technicians are demanded. Meidensha contributes to appropriate operation and efficient maintenance management of facilities in the area of sewage treatment plant operation with automation and labor-saving technologies utilizing AI.
Features
Analyze numerical data of operation history and water quality analysis and predict volume of operation suitable for the operating situation.
Estimate treatment status from image data such as those of settling basin water surfaces and judge changes in the status and errors.
Illustrate likely causes of abnormal occurrences observed together with associated countermeasures against them to help Identify the cause and recommended measures.
Examples of facility operation utilizing AI