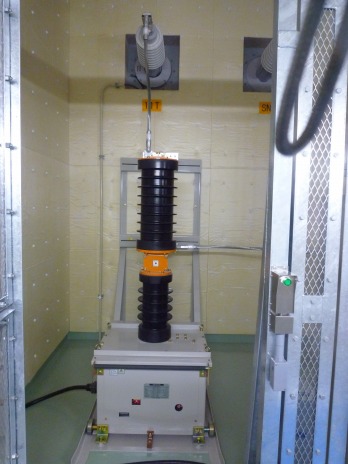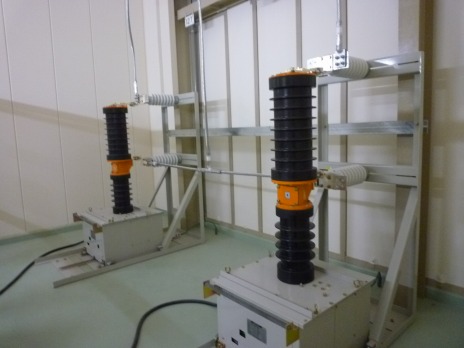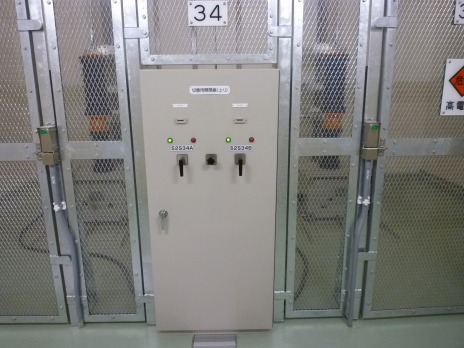 Circuit breaker

Changeover switch

Applied to Shinkansen electrical facility
Multi-frequency switching vacuum circuit switch which instantly switches traction power supply for different switching sections
Product Features
Two different power supplies are instantly switched with this product at the switching section of the Shinkansen; therefore a Shinkansen train can pass the switching section without slowing down the speed.
As to the operation method, thanks to the use of solenoid operation type, it does not require the maintenance work of compressor as is the case with the conventional pneumatic -operated type model. We aim the facility labor-saving design. This is multi-frequency switching type model as it has to switch everytime Shinkansen train passes by. Further to address the issues of different frequency and different power supply, we commercialized the high withstand voltage type model.
Multi-frequency switching guarantee
Low current solenoid-operated type
Easy to change from pneumatic operated type model
High withstand voltage type model is also commercialized.
Specifications
Supplied substation post
Shin-Kurobe substation (SS)
Shin-Takada sectioning post (SP)

(high withstanding voltage type)

Type
Vacuum switch
Location of use
Indoor
Number of poles
Single pole
Application
For switching
Operation method
Solenoid operation type
Rated voltage

(kV)

36
Insulation voltage between electrodes

(kV)

42
60
Rated frequency

(Hz)

50/60
Rated current

(A)

1200
Operation duty
O-(1s)-C,C-(1s)-O
Inquiries about this product