Business

EPC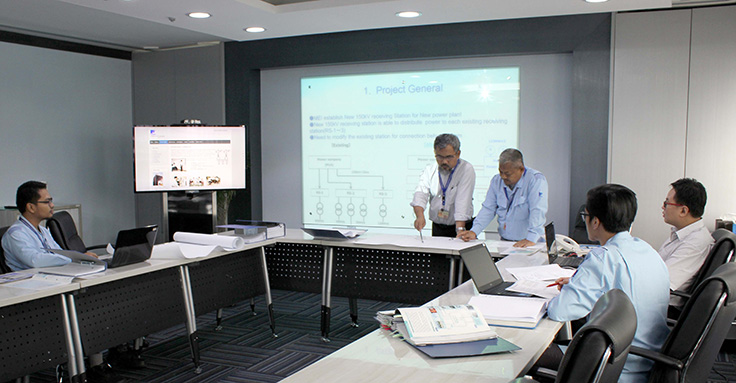 Along with customer demands, we PT. MEIDEN ENGINEERING INDONESIA actively provide Planning, Design, Re-design, Consulting and Engineering of electrical power system from power generation to distribution and control system. We design Power Plant & electrical system appropriated to customer needs and based on International Standard. Our engineering team is present to help and serve customer since the planning stage up to completion stage.
For us the important one is how to carry on your need as good as possible to meet your satisfaction:
We discuss it together with you...
We accommodate your ideas...
We process it without disregarding the quality...
We present it to you...
Your utmost satisfaction is ours...