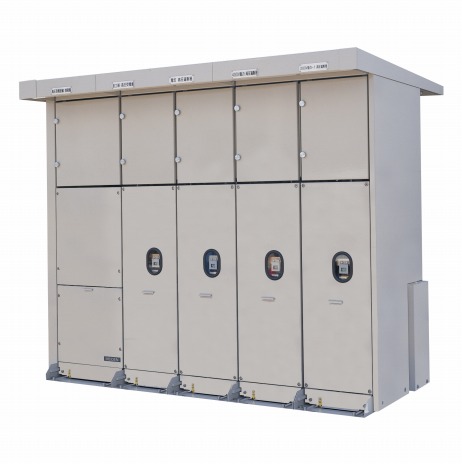 Medium voltage switchgear

Solid-insulated switchgear

Epoxy mold solid-insulation technology offers compact size and labour-saving in maintenance and inspection needs
Product Features
All live parts in the main circuit are molded with epoxy and then covered with a conductive layer connected to the earth. The complete solid insulation method will prevent a one-line earth fault, if it occurs, from developing into a between-phase short-circuit incident. The completely sealed structure protects against adverse environments (contamination or salt damage) or external factors (invasion of small animals). The footprint is nearly 50% of that of conventional cubicle type switchgear, allowing the whole switchgear panels to be transported. Technologies to achieve high reliability and labour-saving will reduce the frequency of regular inspections that requires the shut-down of the main circuit down to once every six months .
Solid insulation design
High reliability and protection against adverse environments
Compact and reduced installaion period
Labour-saving in maintenance and inspection
Applications and Solutions
Many of these products have been installed at such factories as semiconductor plants where a stable power supply and no power interruption is reuired.
NEC Sagamihara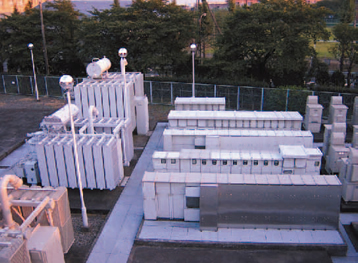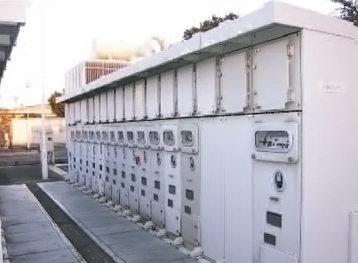 Epson Toyocom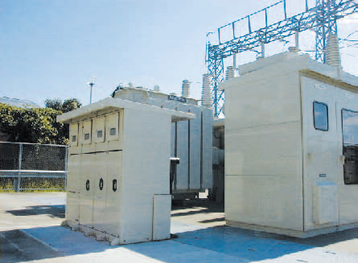 Ricoh Japan Corporation Atsugi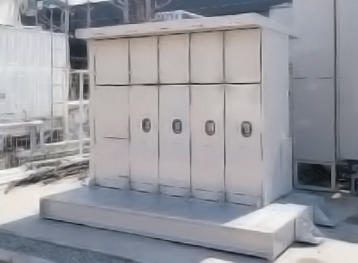 Toppan NEC Circuit Solutions Toyama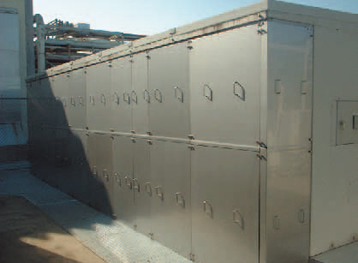 NEC Tamagawa Renaissance City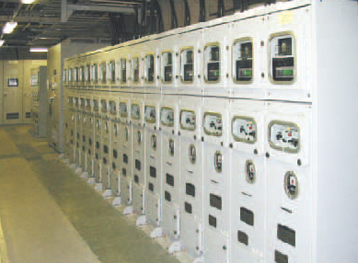 Specifications
Solid insulated switchgear (SIS) (JEM-1425 (1995))
Rated voltage


(kV)

Nominal voltage


(kV)

Rated current


(A)

Rated short-time
withstand current

(kA)

2秒
Withstand voltage

(kV)

short-duration power-frequency
short-duration power-frequency ligntning impulse
3.6
3.3
600 / 1200 /
2000 / 3000

*

20 / 25 /
31.5

*

16
45
7.2
6.6
22
60
*:3000A (Rated current) type unit is restricted only 20/25kA (Rated short-time withstand current )
Solid insulated switchgear
Enquiries about this product

[Extension No.3803]