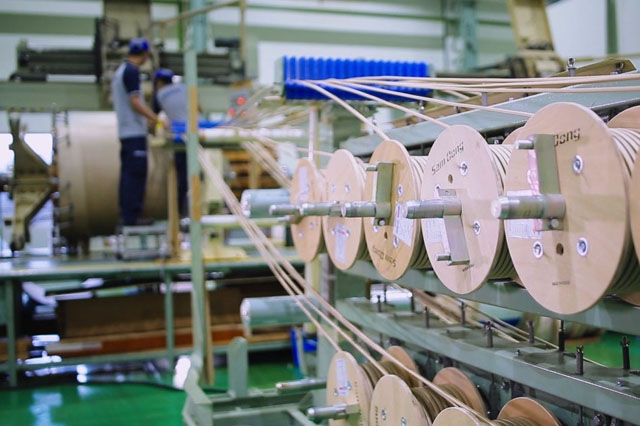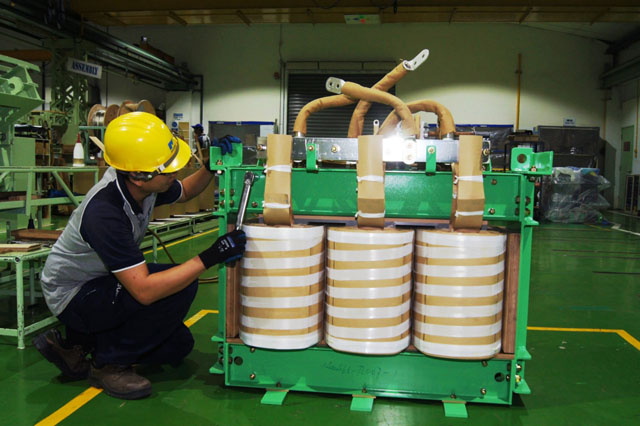 Facilities
Transformer Plant
The clean room environment enables the rigorous control of humidity and impurities in the air through round-the-clock air-conditioning, air-showers as well as various monitoring and detection instruments. It minimizes dust, moisture and other impurities from coming into contact with all internal components and sub-assemblies during the manufacturing process. Such an environment ensures that each and every finished product maintains the highest possible characteristics and performance.
High-Voltage Test Facility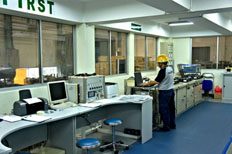 High-Voltage Test Facility
The test facility is equipped with a 400kV test transformer, a 1,200kV impulse voltage generator and a partial discharge test set. The integrated system has the capability to perform high-voltage dielectric AC test up to 400kV and lightning impulse test of up to 1,200kV.
The test facility is also equipped to conduct a full set of routine test. For example, a new set of high frequency generator, with a capacity of 1200kVA, voltage of 6.6kV and frequency of 150Hz, has been installed for the induced voltage test. Another 3000kVA generator, with variable frequency between 50 and 60Hz, is available to conduct full load test for all types of power transformer used globally.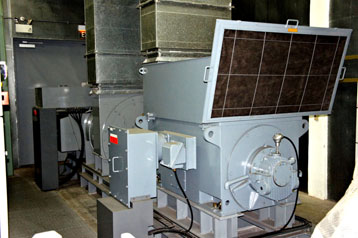 1200kVA Generator Room for Induced Voltage Tests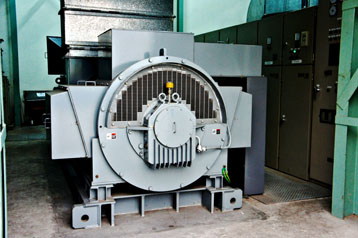 The laboratory is equipped with a sophisticated Dissolved-Gas Analyzer and other analytical and diagnostics instruments for analyzing a comprehensive range of oil characteristics. The DGA can process up to 12 mineral and/or silicone oil samples sequentially. In total 9 dissolved gases can be monitored. Besides DGA, the laboratory also performs oil characteristics tests which complement the DGA in evaluating the internal conditions of a power transformer.