Projects

EPC – Cogeneration Power Plant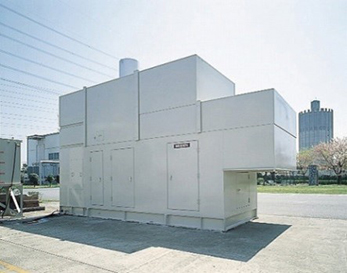 Cogeneration Power Plant
Cogeneration (Combined Heat and Power or CHP) is the simultaneous production of electricity and heat, both of which are used. The central and most fundamental principle of cogeneration is that, in order to maximise the many benefits that arise from it, systems should be based on both the electricity as well as the heat demand of the plant.
Through the utilisation of both electricity and heat, the efficiency of a cogeneration plant can reach 90% or more.
Cogeneration therefore offers energy savings ranging between 15-40% when compared against the supply of electricity and heat from conventional power stations and boilers. Cogeneration optimises the energy supply to all types of consumers with increased efficiency of energy conversion and use.
It improves security of supply and can reduce the risk of consumers being left without supplies of electricity and/or heating.
Scope of work
As an electrical engineering and manufacturing company, we can design, supply, install, test and commission the cogeneration power plants. Many of the key components of the plant are supplied from our own brand of electrical products.
We share our knowledge and experiences in similar projects in Japan by bringing and offering this capability in Malaysia.