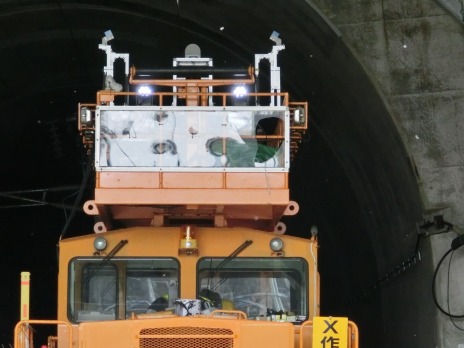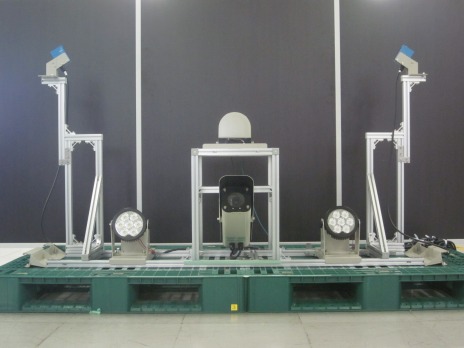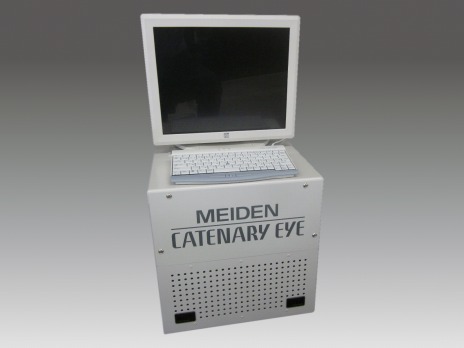 Products for railway systems

High Precision Static Overhead Catenary System (OCS) Inspection System

Overhead Catenary System (OCS) inspection system for newly installed contact wire
Product Features
The rooftop on-board system and in-vehicle system can be removed and for easy installation work, it comes with the simple system configuration and lightweight design. It can measure the compliance of relevant contact wire installation standard in terms of its height and deviation at high precision within ±3 mm.
Height and deviation can be measured with high precision.
It can detect the wire suspention hanger position necessary for checking the compliance with the construction standards.
Installation and removal of the systems are easy thanks to the weight reduction.
Specifications
Maximum speed during measurement: 10 km/h
Measurement items

Height (Precision: ±3 mm, maximum of 4 wires)
Deviation (Precision: ±3 mm, maximum of 4 wires)
Detection of bending pulling metal fitting
Detection of wire suspention hanger
Enquiries about this product

[Department Line: 2]