Biomass Power Generation System

9.95 MW Rice Husk Burning Biomass Power Generation Facility for Thailand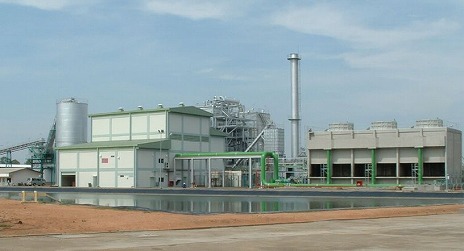 Merits of introducing our product(s)

The fuel used is rice husks that are waste from rice mills, which have not been conventionally used.
Greenhouse gases can be reduced by converting the fuel from fossil fuel.
It is easy to obtain the rice husk fuel from nearby locations.
Background of Introduction
A 9.95 MW biomass thermal power generation facility using rice husks as fuel was delivered to Thailand, and began operation in May 2003.
We received an order with a full turnkey contract through Sumitomo Corporation, and the on-site construction was carried out by Thai Meidensha Co., Ltd. that is an associated company of Meidensha Corporation.
The construction site is in Roi-Et province
Products and services in use for this case study