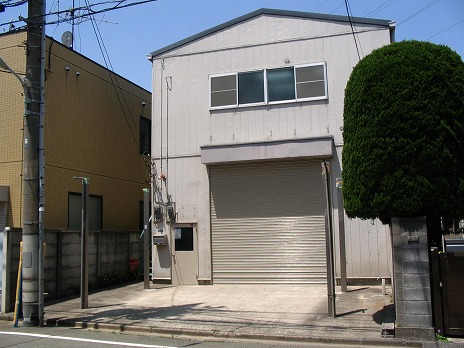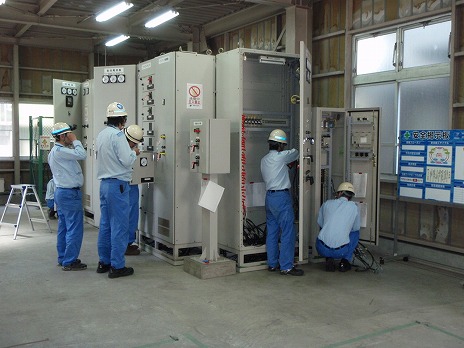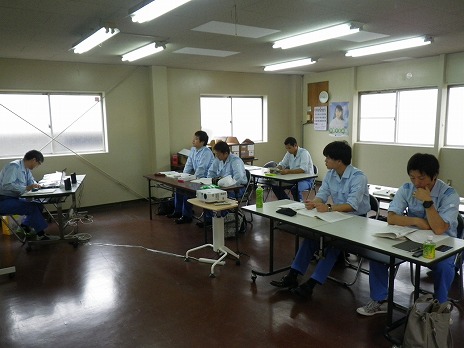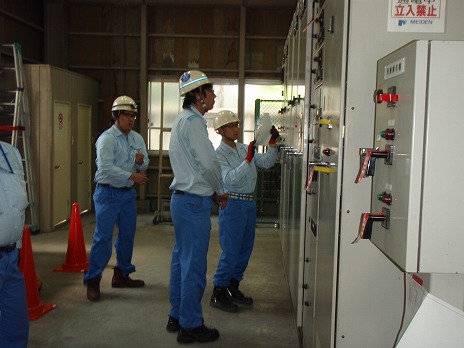 Quality

Construction Training programs by the Plant Construction & Engineering Business (PCEB) Group at PCEBG Training Center

We established Construction Training programs by the PCEB Group Training Center in 2013 with simulation plant facilities including the electrical facilities such as incoming substation, power distribution facility, SCADA system, etc. Utilizing these "for simulation training plants", we aim to transfer work skills and knowledge to engineers and electricians including shut-down , change-over, existing cable removal, new cable installation work with actual products.
Features
1st floor is practical training room with Simulation plants composed with Substation, and SCADA facilities are layed out identical as actual facility.
Various measuring devices and dielectric strength tester, etc. are reserved and available enable to perform practical training utilizing actual devices.
2nd floor, is lecture class room accommodates maximum 12 person.
The combination of a lecture classroom and practical training room give advantage to trainees to try & exercise the programs learned in the classroom immediately.
Training Schedule
Typical annual training schedule is as follows.
For 1st year service engineer
Practical training on incoming substation and power distribution facilities
This training gives trainees opportunity to acquire knowledge and basic operation skills of medium voltage substation facilities by using actual equipment.
For 1st year service engineer
Practical training by using instrument devices
This training gives opportunity to learn how to use various measuring devices necessary in actual site work by practical trainings.
For 2nd year service engineer
PPractical training of cable installation and cable termination work
This training gives opportunity to learn necessary skills and knowledge for erection of electrical facility such as various cable installation works, cable termination work, and termination inspection work.
For 3rd year service engineer
Practical training of schematic control basics
Learn knowledge of schematic control basics (electric control circuit to operate the facility), necessary in cable removal work during power shutdown, exercise providing work procedure plan and perform actual operation sequence.
This training is a preliminary training opportunity to achieve practical knowledge for next step training: shut-down, changeover work and cable removal work training.
For 3rd to 4th year service engineer
Practical training of shut-down, changeover work and existing cable removal work

Cable removal work is necessary when old facilities (existing facilities) are renovated to new facilities (newly installed facilities). During this work, it is necessary to conduct such work during the scheduled power outage and conduct the specific work. It gives a chance to get the know-hows by going through a routine necessary for the cable removal work.

For 4th to 5th year service engineer
Practical education on dielectric strength (Voltage withstand) test
This program will give a opportunity to achieve essential knowledge on dielectric strength (voltage withstand) test and trainee will learn through actual facilities located in the training center.
Such test is one of the performance tests applicable to installed on-site electrical facilities as medium voltage substation facilities, etc.
Addition to annual training program, PCEBG Internal technical certificate training courses are organized and managed as well.
Certificate training course for low voltage termination work
Certificate training course for high/medium voltage Termination work
Certificate training course for dielectric strength test
Certificate training course for fiber optical cable termination/Splicing work
Inquiries about this product