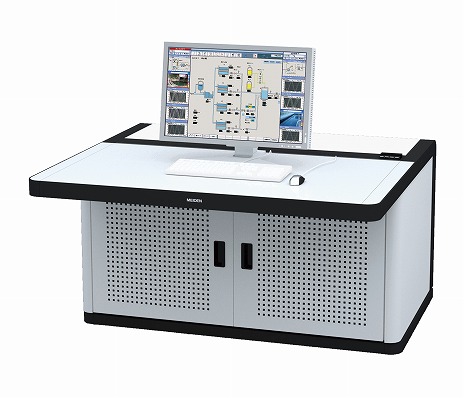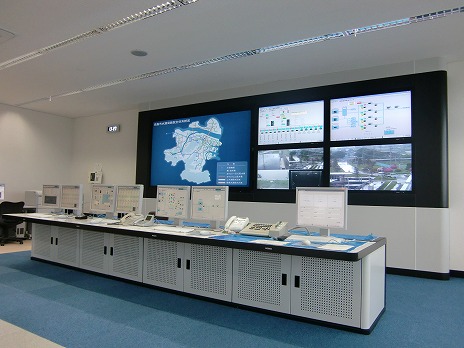 Monitoring and control systems

Monitoring and Control System

Meiden Monitoring and Control System is a system for wide spectrum of water processing plants (water purification and sewerage treatment plants) from small scale to large scale. In addition to the common standard monitoring and control functions, we provide many optional functions and can build systems to fit with the customers' needs.
Features
It provides high operability, convenience and scalability by actively adopting industry leading products and technologies such as Windows OS, Excel and Ethernet, etc.
In addition to the conventional analog dedicated line, it provides integrated monitoring utilizing various communication networks including various IP networks and the mobile phone networks.
It enables a smooth transition from the existing system to the new system.
It supports the facility management functions such as management by summary reports and periodical or unscheduled maintenance supports.
VS series (monitoring and control systems for supervisory control)
These are monitoring and control systems covering from small-scale to large-scale plants. Monitoring of remote place facilities is effectively performed by combining various communication networks including analog dedicated line, IP networks and mobile phone networks, etc. It supports open network systems such as FL-net and enables to build the monitoring and control systems in a flexible manner. We provide various options including water supply control and management function using the water demand prediciton based on the chaos theory, facility management support functions such as the period reports management, periodical or unschedule inspections supports, visual monitoring functions using the images from ITVs. Our system can help our customers build the monitoring and control systems meeting their system needs.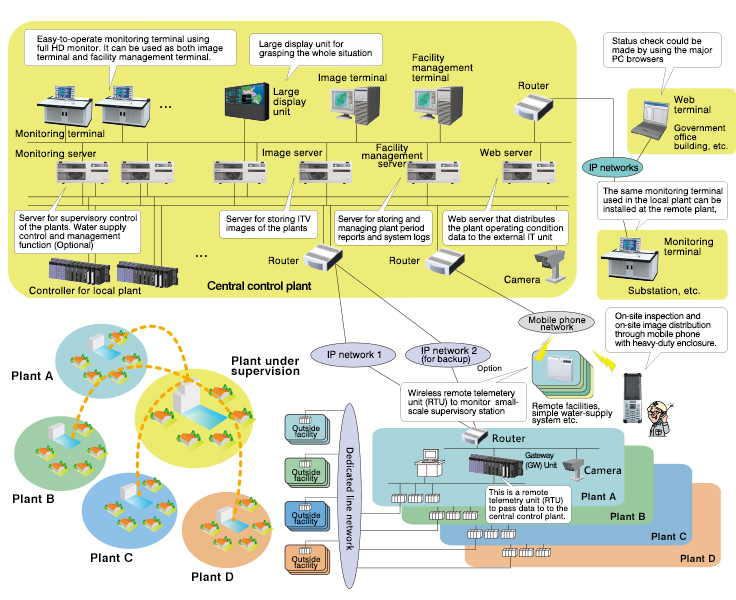 Image of system configuration of VS series
OPS5000 series (Open EIC integration system)
These are monitoring and control systems covering from medium-scale plants to large-scale plants. It is possible to gradually replace the existing facilities while utilizing the same. Easy operation by the multi-monitors, guidance function to allow the accumulation of know-hows to operate the plants, Web distribution function to realize the information sharing at remote locations. With such various functions, it realizes the effective monitoring and control operation and the facility management.

Image of system configuration of OPS5000