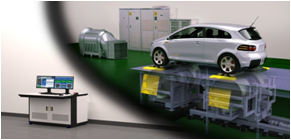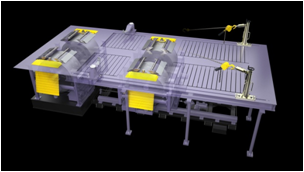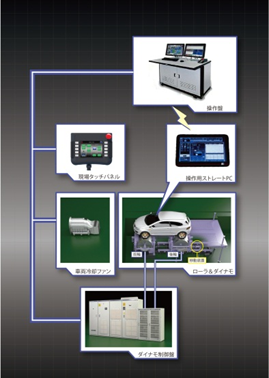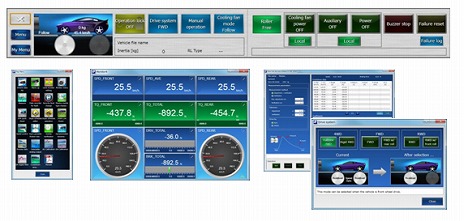 Global Standard TYPE-i
Chassis Dynamometer TYPE-i
This is a chassis dynamometer optimized for testing medium-sized and lightweight cars. With its high precision and highly reliability, we support customers' development and testing programs.
Product Features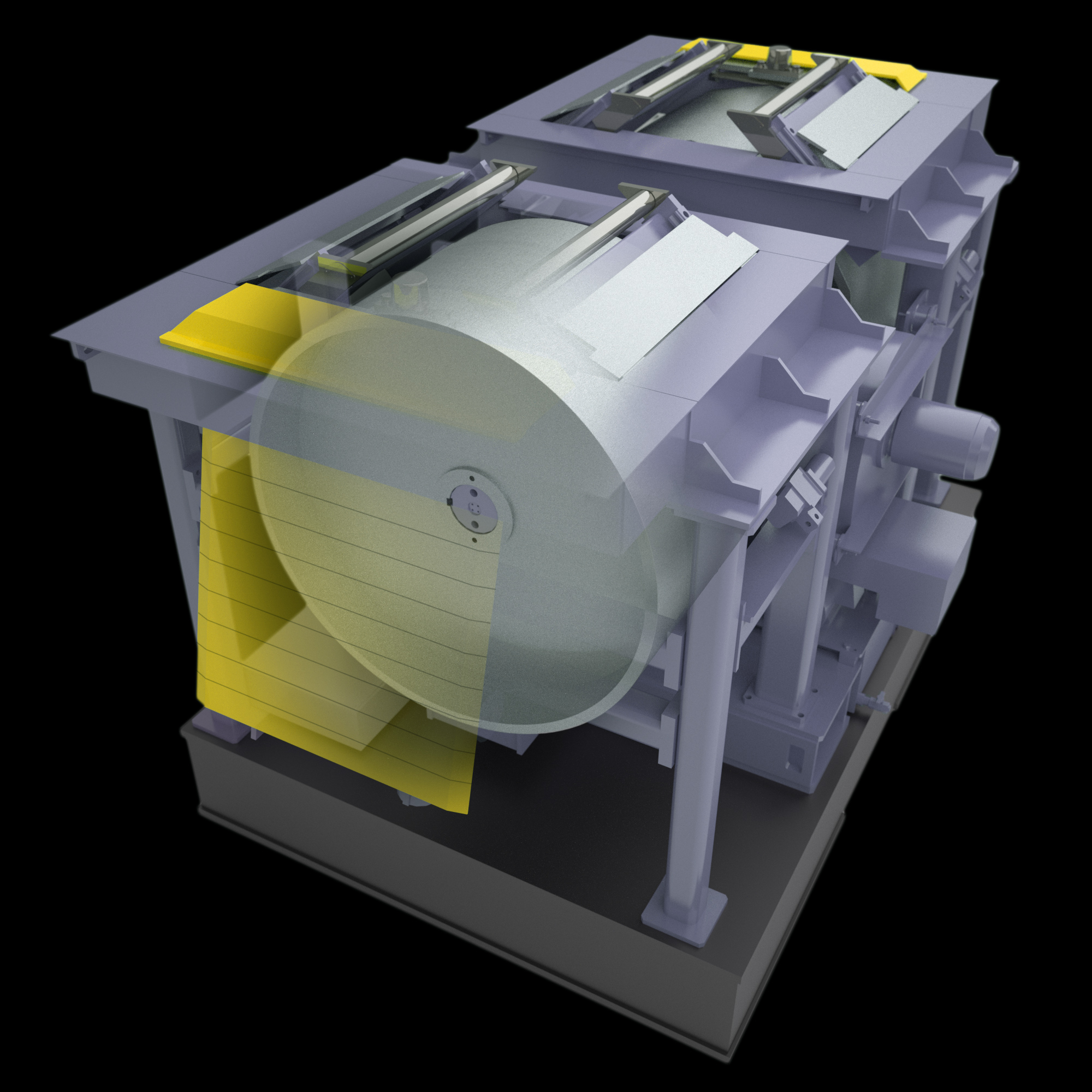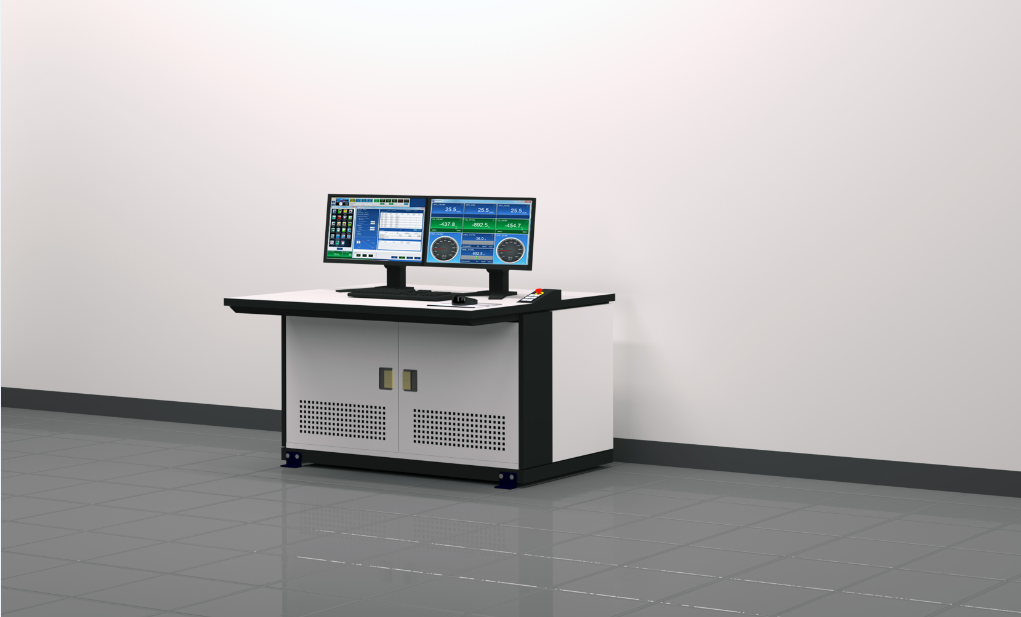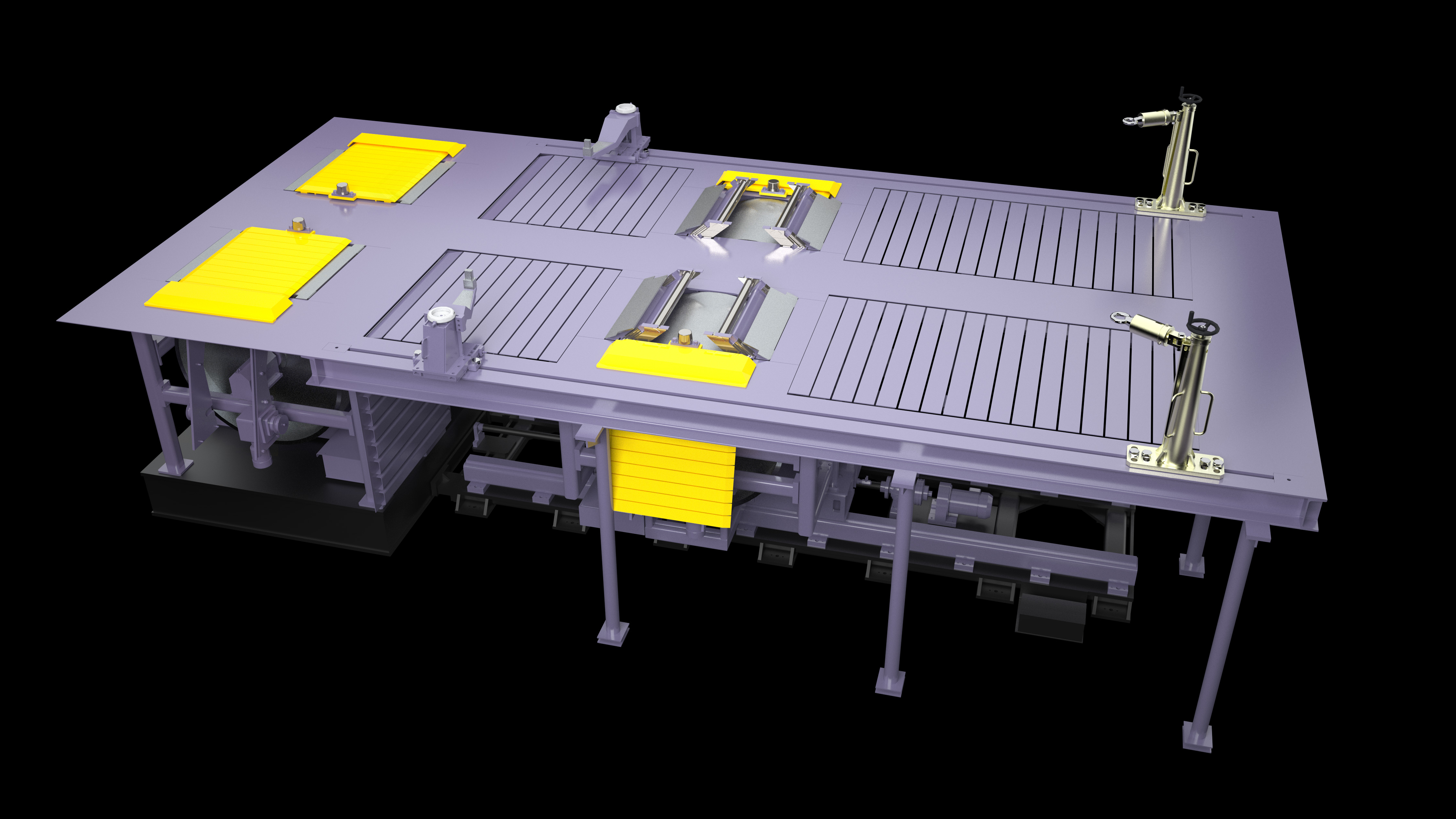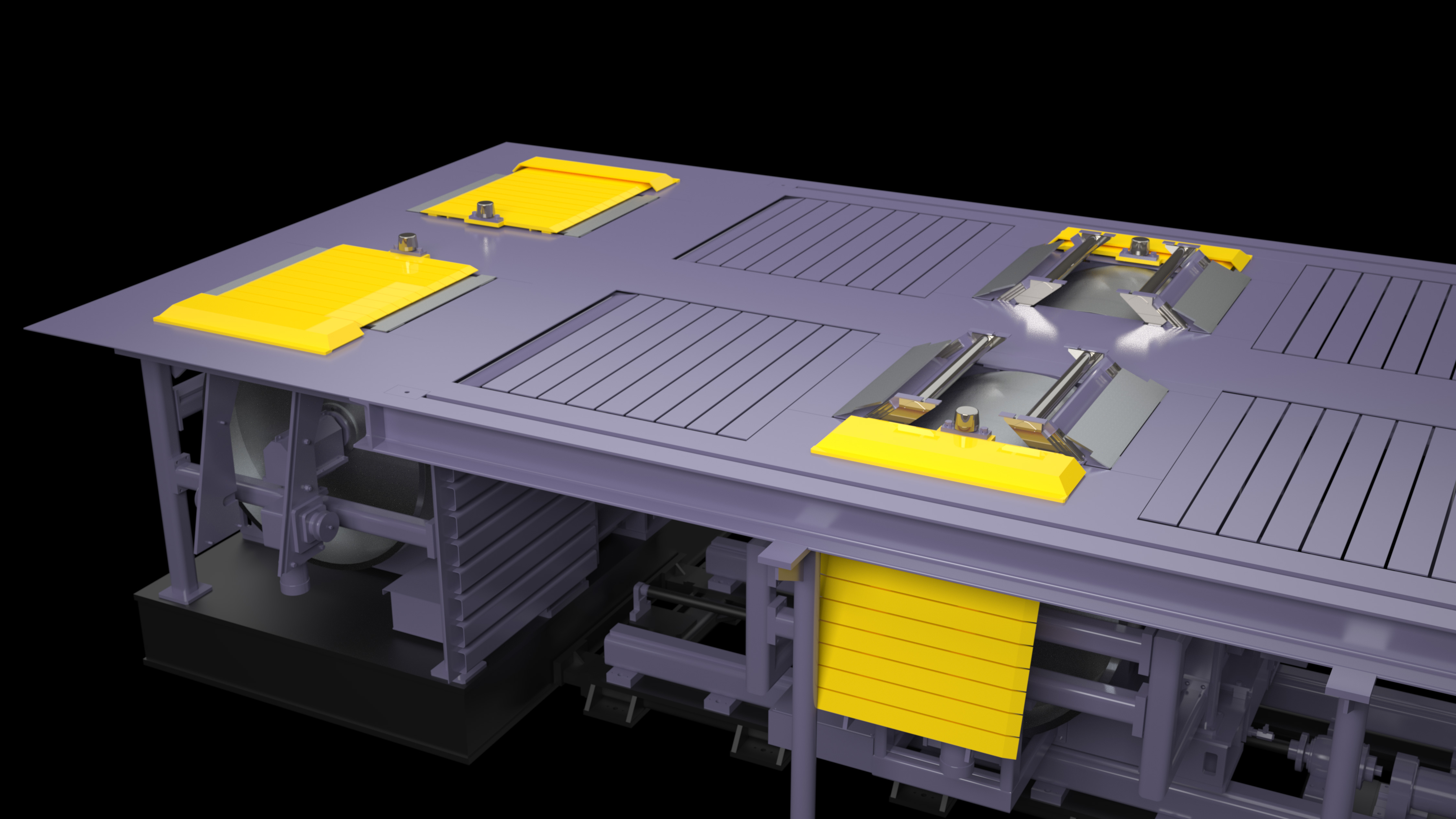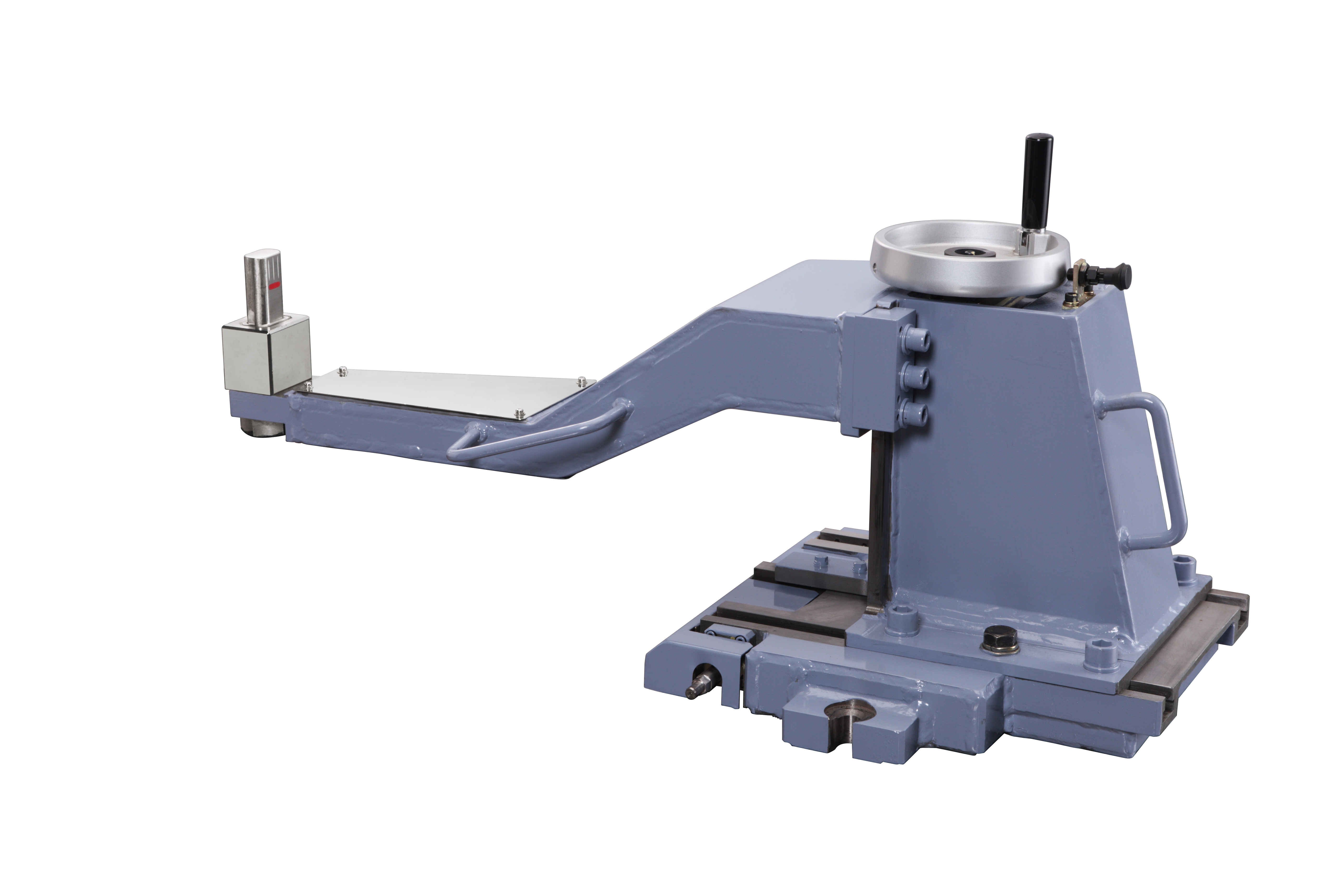 We realized the front and rear wheel velocity difference within ±0.1 km/h.
We support electric inertia moment evalution methods for each major system in Japan, the US and the U.K.
Multi-lingual (Japanese, English and Chinese)
Supporting various vehicle models
Drastically reducing the vehicle setting time
Adopting the frame hydraulic floating type
Compact design
Main purposes
Mode test for fuel consumption and exhaust gas emission

Compliant with each major vehicle testing regulations of Japan, the EPA (US), and the Euro 5 and 6 (EU).

General performance test

With high capacity and high load rating, it could perform output performance tests.

Durability test

It could perform the durability test such as catalyst deterioration evaluation after traveling 100,000 miles.

For production line level performance check

For tests such as sample test of completed vehicles before shipment from factory.
System configuration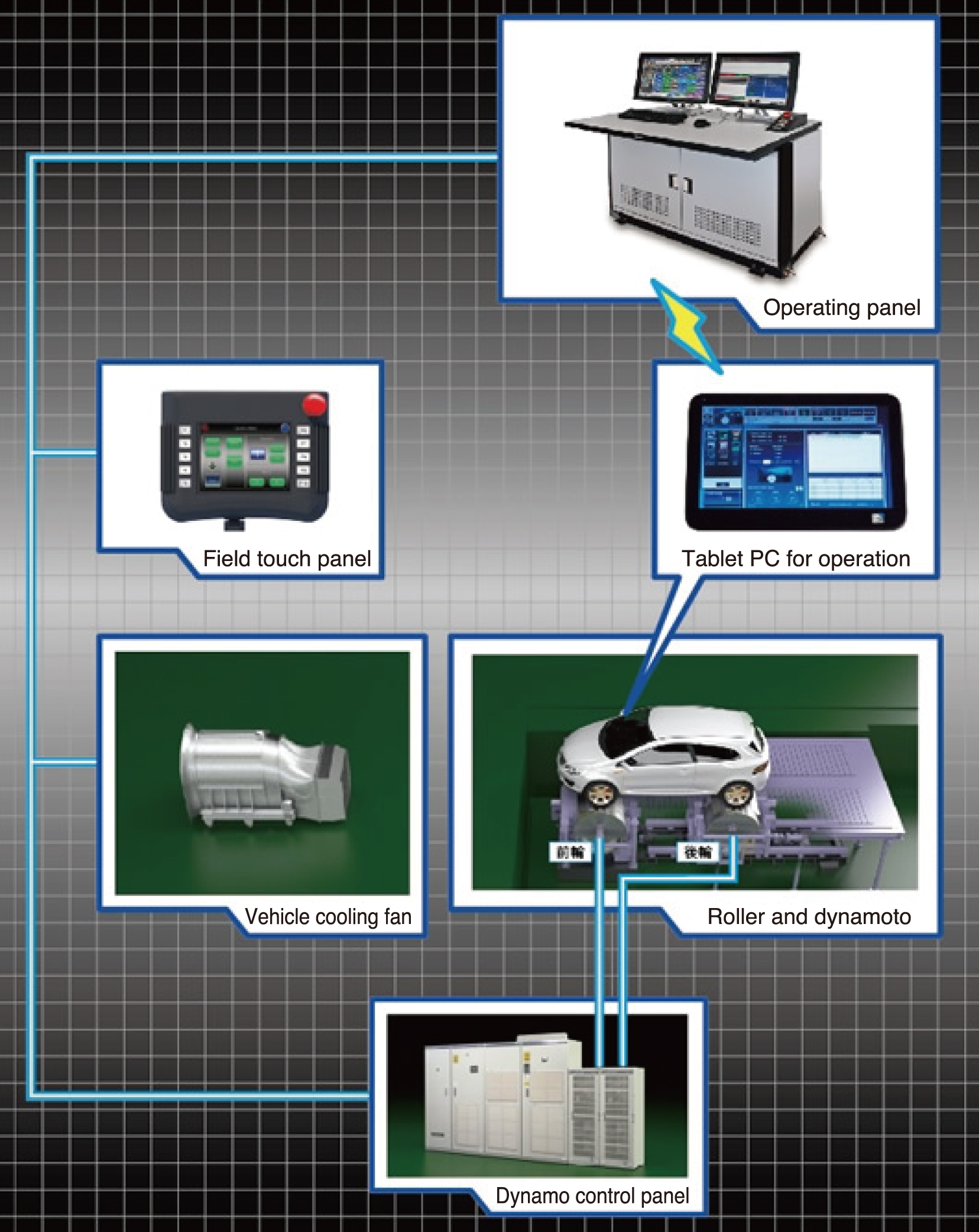 Optional items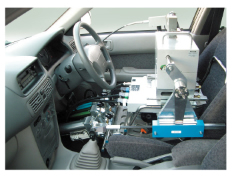 Seat-mounted driving robot

Setup time is 3 minutes. The robot has operation performance close to human and durability that can be applied to exhaust gas withstand test. Button type IG, steer matic and paddle shift are supported.
Driver's aid

This system guides major exhaust-gas regulation modes in the world. In addition, it could record and reproduce the the actual road driving conditions.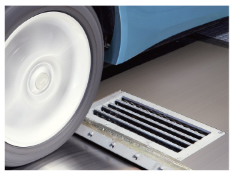 Tire cooling fan

This fan prevents overheat and burst while driving. The following two types of operations are available: vehicle speed follow-up operation and fixed air volume operation.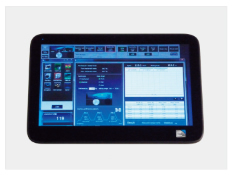 Tablet PC for operation

This is a tablet PC that can perform the same operation as the desktop PC monitor in the operating panel. This tablet PC can be operated anywhere because wireless connection is adopted.
Inquiries about this product