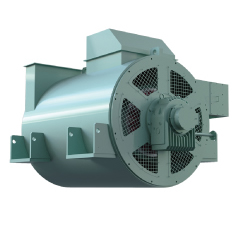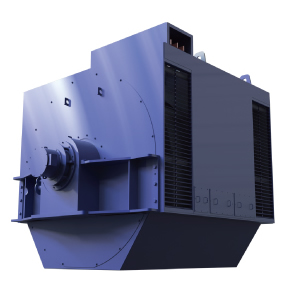 Engine Generator

Engine Driven Synchronous Generators

Over 5,000 kVA synchronous generator for gas engine and diesel engine
Product Features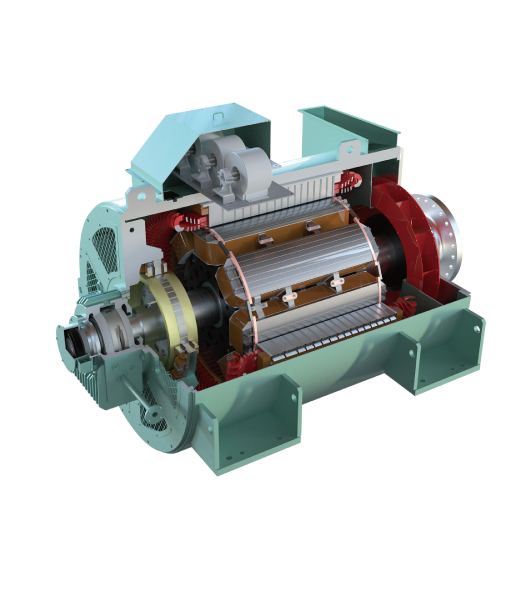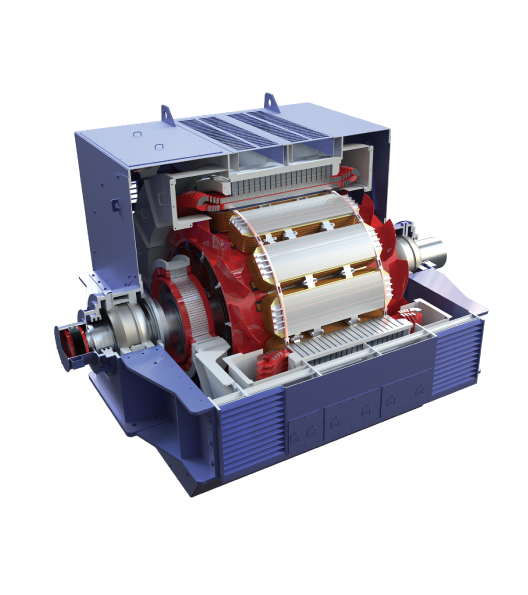 We meet the diversifying needs for generator such as high quality, high efficiency, and compact design.
Compact and light weight design
High reliability and long operational life
High performance
Easy maintenance and inspection
Low noise
Short delivery
It offers sophisticated control by combining the digital AVR (automatic voltage regulator).
Applications and Solutions
It can be used for in-house power generation for factory or a power plant in a island for power utility, etc.
Specifications
Standard Specifications

Item

Standard Specifications

Modified Specifications

Environmental conditions
Ambient temperature
-15-40°C
Please specify when non-standard specifications are needed.
Altitude
1,000 m or less
Humidity
90% or less
Types of rating
Continuous
Please specify when non-standard specifications are needed.
Output
5,000-28,000kVA
Voltage
3300V/6600V/11000V/13800V
Power factor
90% (lagging), 80% (lagging)
Frequency
50Hz/60Hz
Number of poles
8-pole to 14-pole
Applicable standards
JEC2130/IEC60034
Protection degree
IP21 (protection drip-proof type)
Cooling system
IC01 (free ventilation type)
Thermal class
155(F)
Temperature rise limit
155(F)
130(B)
Type of the rotator
Salient pole type
Lubrication system
Forced lubrication
Self-lubrication
Method of supporting bearings
Single bearing or double bearings
Excitation system
Brushless type with permanent magnet generator (PMG)
Brushless type with excitation transformer
Production range
Inquiries about this product

[PGPB Planning & Coordination Division]