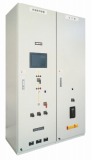 Hydroelectric power systems

All Functionally Integrated Control & Protection System for Hydroelectric Power Station

This is a system integrating the key functions for hydroelectric power stations, including programmable logic controller, governor control, excitation control, protective relay functions, and communication function.
Product Features
This is an ultra-compact type control & protection system which offers high functions and low cost. It contributes the cost reduction for small & medium capacity hydroelectric power stations.
High reliability and safety
Space-saving
Labor saving in maintenance & inspection
We offer a rich variety of system offerings.
System configuration
Very compact design system equipped with the necessary functions for hydroelectric power station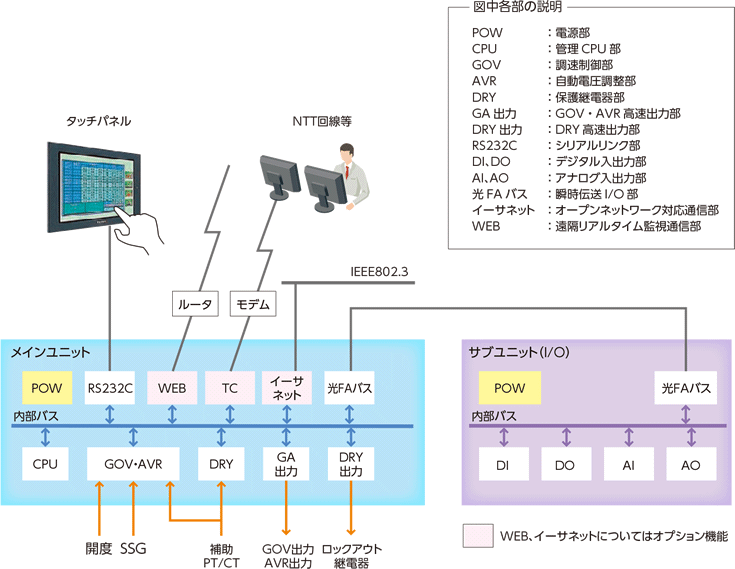 [Example] Reduction of control cables with the remote I/O function
The subunit equipped with I/O function can be remotely operated from a maximum of 500 m of the length of the optical fiber between the optical FA buses.
The control signal cables can be reduced with optical connection by installing a remote I/O panel equipped with the subunit on the floor of the hydraulic turbine and generator in the power station with a vertical shaft machine.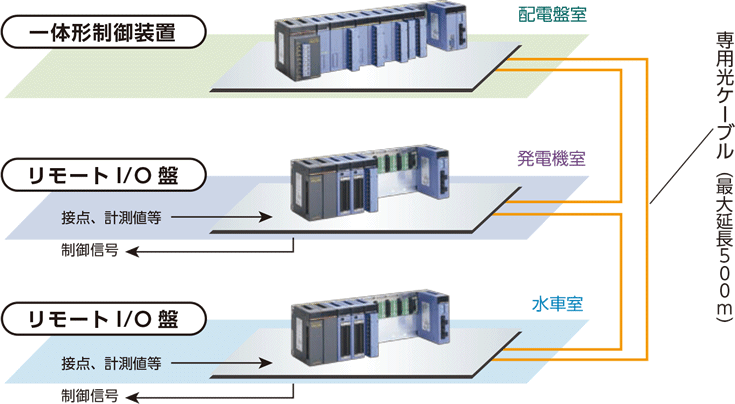 Inquiries about this product

[PGPB Planning & Coordination Division]