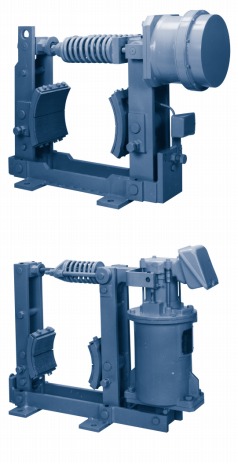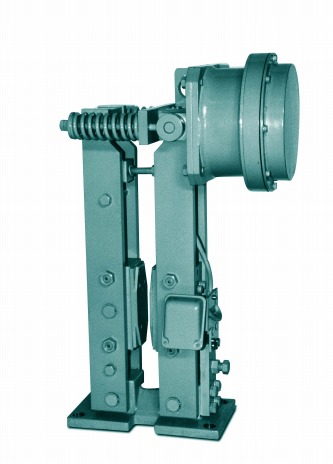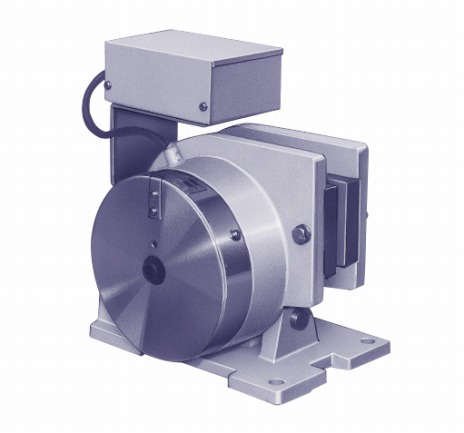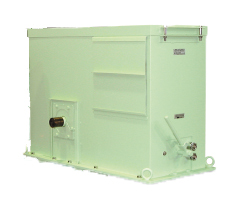 Peripherals

External brake

We provide various brakes to meet the applications.
Product Features
The type of brake can be selected from a disc type and a drum type depending on the application, the working environment, and the motor output. The operating power can be also selected from AC and DC. The gas damper installed models offer low shock from the rotating unit during braking and realize the low noise.
A wide variety of types
Low noise
Specifications
| | |
| --- | --- |
| Braking torque (N・m) | 3 - 8080 |
For brake type, please contact us by specifying the electric motor to be used. In addition, please feel free to contact us for the specifications not covered by this table by using the contact form.
Quick reference table
This is a quick reference table showing the ranges of each series motor voltage and capacity of the motor . Just one look, you could see our offerings.
Peripherals

Category
Models
Output

(kw)

Liquid rheostat (resistor)
Starting controller and resistor
Disc clutch and brake
Pad type disc brake
Drum brake for cranes / general industry / auxiliary machines for steel mills
Disc brake for cranes / general industry / auxiliary machines for steel mills
Drum brake for gate motors
Inquiries about this product