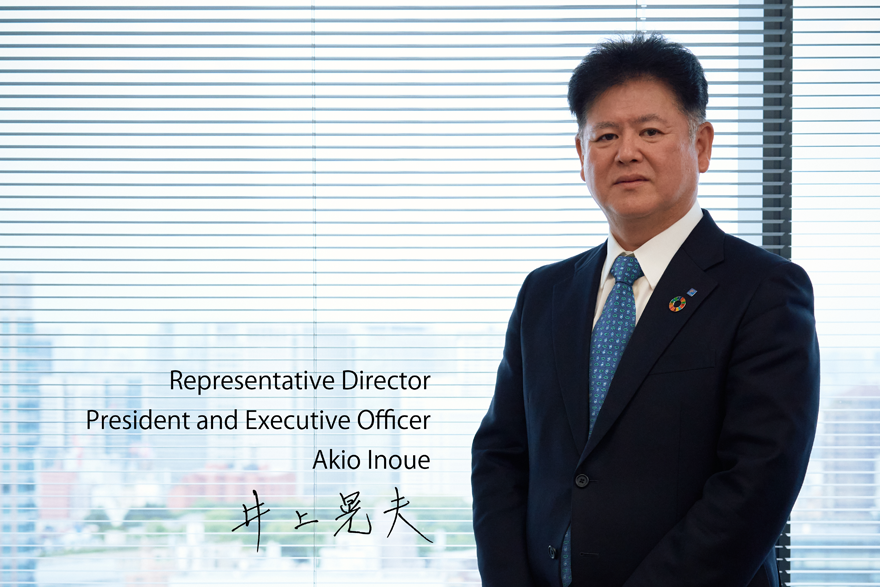 Meidensha will continue taking on the challenges of creating new technologies and generating new value to help create a world of greater abundance and comfort in future.
"Illuminating a more affluent tomorrow" has been our mission since our founding in 1897. We have placed this mission at the core of all our business activities. Passed along through the years, this mission has been kept alive throughout our history while evolving along with the changing times. It is the source of the manufacturing and service expertise we have acquired over a history that spans more than 120 years. The portfolio of expertise we have acquired lets us create pioneering solutions to issues of public concern, helping us create a world of greater security, abundance and engagement.
Meidensha works on a number of initiatives designed to let us grow alongside a radically changing world while continuing to play an essential role within that world. For example, we take a two-pronged approach to management that consists of refining existing business areas while taking on challenges in new areas. We are also involved in initiatives such as augmenting our management foundation and improving the work environment. We want to give all our employees an environment designed to provide a diverse workforce with engaging work that will challenge them and lead to personal growth. We will continue working to grow our corporate value, serving as a sustainability partner that works with stakeholders to create a sustainable future.