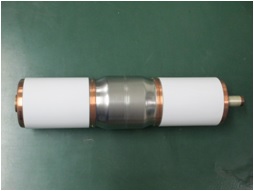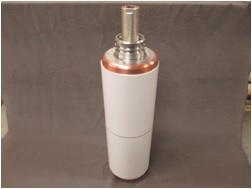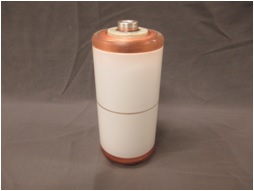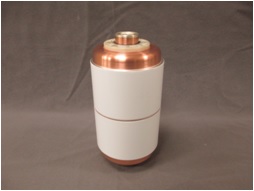 Power Transmission & Distribution (T&D) Systems

Vacuum interrupter (VI)

Wide range of lineup from 3.3 kV to 145 kV!
Product Features
Meidensha started R&D activities on vacuum interrupters in 1965 and developed products for VCBs up to 24 kV in 1970 five years after starting the R&D. Since that time, we developed a high voltage product for the first time in the world, and we developed a 168 kV class insulator type VCB (double-break) in 1975. We now produce VIs for various applications ranging from 7.2 kV vacuum electromagnetic contactors to 145kV high-voltage VCB.
High quality vacuum valve design compliant with all IEC, ANSI, and GB standards
Long operating life
Compact
High reliability
Applications and Solutions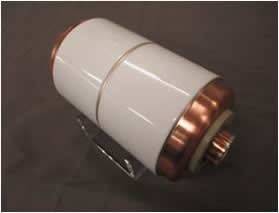 Medium-voltage VIs for switchgear
Special contact materials prevent contact welding even with an actuator with small operating force. Compact size, high withstand voltage capability and heavy current breaking capability make standard products meet Classes C2 and E2 of the IEC standards. Options include external insulation reinforcement for a rating of 24 kV and higher, ultra-multiple current-interrupting capability for capacitor bank applications.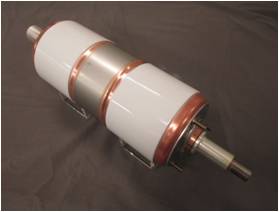 VI for electric railcar installation
Bellows are manufactured from special materials with a special method, and VI structures are designed to make the best use of the bellows performance. Capable of 250,000 times of switching operation as standard. Low voltage VIs are capable of handling up to 1300A to meet the trend for high-speed train operations.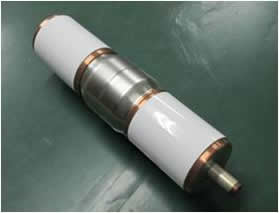 High-voltage Vis
Meidensha VIs feature original contact materials and electrode designs suitable for high voltage withstand capability. Ceramic insulating containers are used for mass production and reduction in cost.
Specifications
Inquiries about this product

[Overseas T&D Sales Devision]