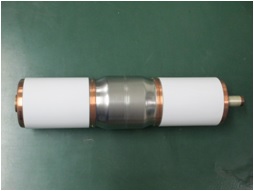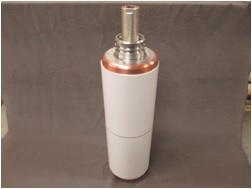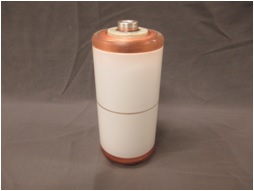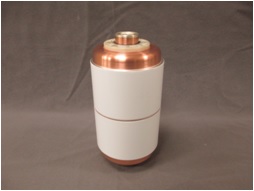 Power Transmission & Distribution (T&D) Systems

Vacuum Interrupter (VI)

Lineup ranging from 3.3 kV to 145 kV!
Product Overview
Meiden began its research and development of vacuum interrupters in 1965, and released its first commercially available medium voltage VI and vacuum circuit breaker (VCB) in 1970. Since that time, Meiden developed the world's first high voltage VI, as well as a 168 kV class live tank type VCB (double-break) in 1975. Today, Meiden manufactures VIs for various applications, ranging from 3.3 kV to 145kV.

Features
●

High quality vacuum valve design certified according to all IEC, ANSI, and GB standards




●

Long operating life- 250,000 switching operations




●

Compact




●

High reliability




●

Ceramic coating






Applications and Solutions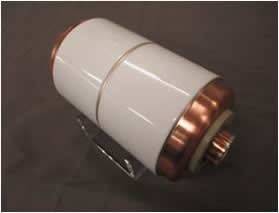 Medium voltage VIs for switchgear
Special contact and electrode materials prevent contact. Standard products meet Classes C2 and E2 of the IEC standards, and are compact, with high withstand voltage and heavy current breaking capabilities. Optional external insulation reinforcement is available for interrupters rated 24 kV and higher for capacitor bank switching applications.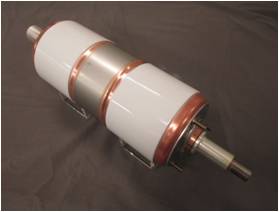 VIs for electric railway applications
These low voltage vacuum interrupters are engineered with custom bellows to ensure high performance. Meiden's low voltage VI for railway applications are capable of at least 250,000 switching operations, and can handle current up to 1300A to meet the performance demands of high-speed railway operations.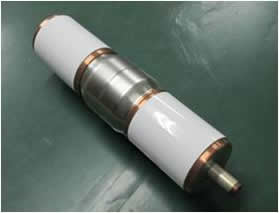 High voltage VIs
Meiden VIs are available at voltages of up to 145kV (single-break). High voltage VIs are engineered with unique contact materials and electrode designs suitable for high withstand voltage and heavy current.
Specifications
Inquiries about this product

[Overseas T&D Sales Devision]