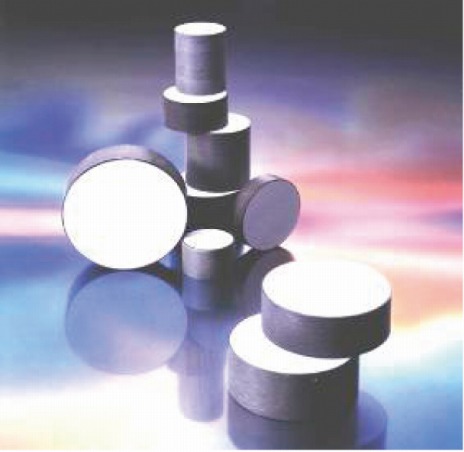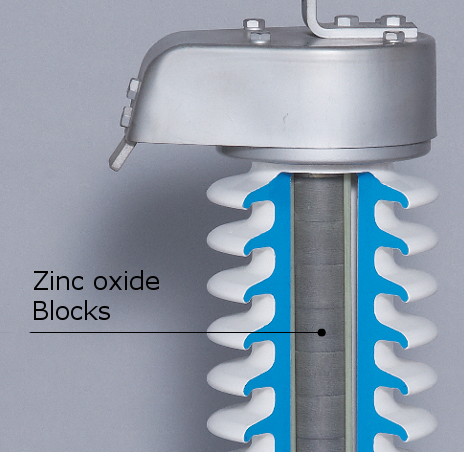 Power Transmission & Distribution (T&D) Systems

Zinc oxide blocks for various surge arresters

Meiden embarked on the development of zinc oxide (ZnO) blocks for surge arresters in 1972 as a pioneer. Since then, over 20 million pieces have been delivered to all over the world. Backed up with experiences, we offer high-quality high-performance blocks in different sizes for light duty to heavy duty applications, AC to DC applications, and different installation environments.
Product Features
IEC / IEEE (ANSI) compliant
Available for special applications
-Under oil for protection of transformer windings
-For direct current (DC)
-Under gas (SF6, etc) for GIS with high gradient blocks (V1mA=400V/mm)
Long life
Excellent non-linear characteristics
High discharge current capability
Compact in size
A wide range of products to meet various applications
Applications and Solutions
Arresters for power stations, substations and power distribution networks
Pole-mounted transformer built-in type arresters (for oil immersion)
Railway arresters (for DC substation and rail vehicles)
Gas insulated metal enclosed surge arresters
Transmission line arresters
Arresters for capacitor protection
Specifications
Major Ratings (standard type)

Application for IEC standard
Recommended Ur


(kVrms)

Dimensions

(mm)

Diameter
Height
5kA Distribution
3.0
32
20
4.5
30
6.0
40
10kA Distribution & Class1
3.0
42
20
4.5
30
6.0
40
10kA Class2
1.5
48
11
3.0
22
6.0
45
10kA Class3
1.5
64
11
3.0
23
6.0
45
20kA Class4
1.5
74
11
3.0
23
6.0
45
20kA Class5
3.0
100
23
Certificates / Awards
ISO 9001 : 2000 / JIS Q 90001 : 2000
Registered scope: design, development, production and servicing of metal oxide surge arresters and non-linear metal oxide resisters. (Exclusion: 7.5.2 Validation of process for production and service provision)

IEEE Milestone(in August 2014)
Meiden's world's first gapless metal oxide surge arresters (MOSA) that incorporated its own ZnO blocks were awarded IEEE Milestone by the Institute of Electrical and Electronics Engineers ("IEEE") Inc.

Press Release: IEEE Milestone Recognizes Gapless Metal Oxide Surge Arrester
Inquiries about this product

[Overseas T&D Sales Devision]