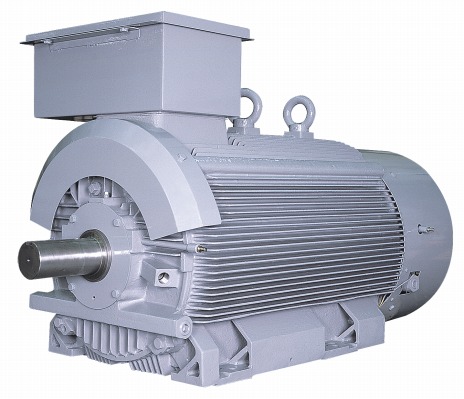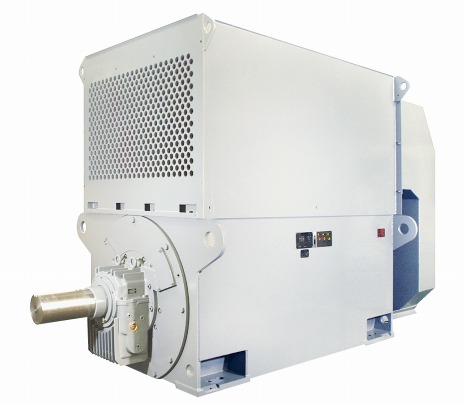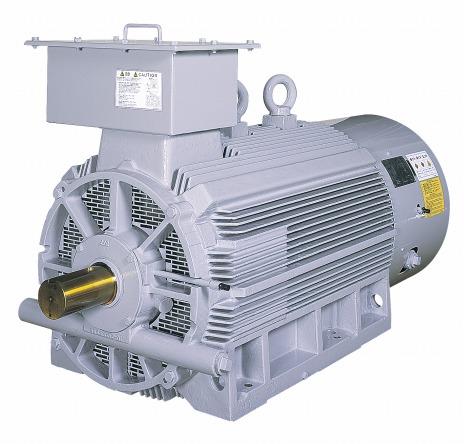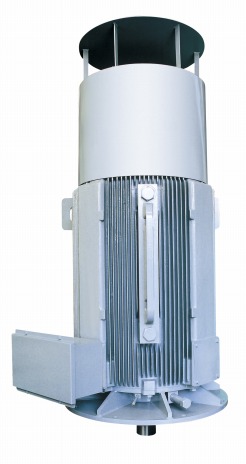 General-purpose electric motor

Medium voltage standard electric motor

High quality, high efficiency, compact size, and lightweight new electric motor meeting the increasingly various customers' needs
Product Features
Best utilizing the various analytical techniques, we realized high quality, high efficiency, compact size, and lightweight model.
The grease supply type rolling bearing has a grease discharge mechanism that can be maintained easily. Further, as to terminal box, its maintenance work can be done easily as it has a a sufficient wiring space.
High quality, high efficiency, compact size, and light weight
Low noise and low vibration
Easy maintenance
Specifications
Number of poles

(P)

4
6
Output

(kW)

55-7100
55-5000
voltage
3 kV system, 6 kV system
Please feel free to contact us for the specifications that are not described in this table using the contact form.
Quick reference table
This is a quick reference table in which the ranges of voltage and capacity of the motors in each series are clear at a glance.
All-purpose electric motor

Category
Models
voltage
Output

(kw)

Low pressure cage type 3-phase induction electric motor
200V/
400V Series
Low noise and low voltage cage type 3-phase induction type electric motor
JF2000 series fully closed splash-proof housing surface self-cooling type
3000V/
6000V Series
JS2000 series fully closed splash-proof air cooling heat exchanger type
JS2000 series protection drip-proof free ventilation type
JS2000 series protection drip-proof free ventilation type
JS2000 series protection splash-proof free ventilation outdoor type
JS2000 series fully closed splash-proof water cooling heat exchanger type
JF2000 series vertical shaft and fully closed splash-proof housing surface self-cooling indoor (outdoor) type
JC2000 series vertical shaft and protection drip-proof free ventilation indoor type
Low voltage explosion-proof and low voltage cage type 3-phase induction type electric motor
200V/
400V Series
Increased safety explosion-proof and low voltage cage type 3-phase induction type electric motor
High voltage 3-phase cage and explosion-proof induction type electric motor
3000V/
6000V Series
Inverter driven low voltage cage type 3-phase induction type electric motor
200V/
400V Series
3000V/
6000V Series
Inquiries about this product