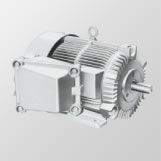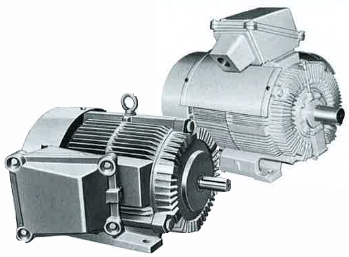 General-purpose electric motor

Low voltage explosion-proof type electric motor

Many models are available. Active in various industrial machines.
Product Features
Excellent environmental resistance is provided by adopting the totally enclosed structure IP44.
In addition, this motor is designed according to recommended practices for explosion-protected electrical installations in general industries (gas steam explosion-protection 1979) and explosion-proof performance is fully satisfied.
Motors are serialized with standard specification (0.2 to 630 kW) and support various needs.
Various models
Protection degree
High reliability
Specifications
Types
Withstanding explosion-proof type
Increased safety explosion protection type
Number of poles

(P)

2、4、6
Output

(kW)

0.2-450
0.2-630
Voltage
200 V system, 400 V system
Explosion-protection symbol
d2G4
eG3
Please feel free to contact us for the specifications that are not described in this table by using the Internet inquiry form.
Quick reference table
This is a quick reference table showing the ranges of each series motor voltage and capacity . Just one look, you could see our offerings.
General-purpose electric motor

Category
Models
Voltage
Output

(kw)

Low voltage standard electric motor

Low voltage cage type 3-phase induction motor
200 V/
400 V Series
Low noise and low voltage cage type 3-phase
induction motor
JF2000 series fully enclosed splash-proof housing
surface self-cooling type
3000 V/
6000 V Series
JS2000 series fully enclosed splash-proof air cooling
heat exchanger type
JS2000 series drip-proof free ventilation type
JS2000 series drip-proof free ventilation type
JS2000 series splash-proof free ventilation outdoor type
JS2000 series fully enclosed splash-proof
water cooling heat exchanger type
JF2000 series vertical shaft and fully enclosed splash-proof
housing surface self-cooling indoor (outdoor) type
JC2000 series vertical shaft and drip-proof free ventilation indoor type
Flame-proof and low voltage cage type 3-phase induction motor
200 V/
400 V Series
Increased safety explosion-proof and low voltage cage type 3-phase induction motor
Medium voltage 3-phase cage type and explosion-proof induction motor
3000V/
6000V Series

Low voltage inverter driven motor

Inverter driven low voltage cage type 3-phase induction motor
200 V/
400 V Series
3000 V/
6000 V Series
Inquiries about this product