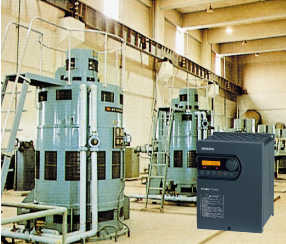 Facility Maintenance

Maintenance Service for Speed Control and Drive Facility

Use of variable speed control equipment such as inverters is advancing into important facilities due to the rapid progress of technology. Therefore, it is more important to reduce failure rates and extend operational life by conducting the scheduled maintenance works.
Features
Speed control equipment is consists of many parts, and all of these parts must work correctly in order to perform the originally intended functions. Further, it is notable for a fast change and abolition cycle. Because of this, appropriate maintenance works becomes necessary in the entire period of the operational life cycle.
Maintenance and inspection
We provide the values of "Security, Safety, and Stability"!!
(1)

We can propose appropriate maintenance by making a maintenance schedule for every customer.

(2)

We early detect the signs of deterioration through diagnosis by walk-through under operation, so that we can propose preventive measures.

(3)

Let us handle all processes up to replacement of the parts. For example, liquid leakage of the electrolytic capacitor that is one of the consumable parts, seriously affects the operation of the facility. Maintenance planning is necessary now especially when the facility is in normal operation.
Liquid leakage of the electrolytic capacitor on an inverter main circuit
Liquid leakage of the electrolytic capacitor on a printed board
Repair
"Any facility problem? Please contact us as soon as possible. " Our field service engineers from the servicing hubs in Japan will give the technical supports in earnest!!
The facilty availability is our top priority.
Temporary recovery by placing the inverter on the floor
(1)

In case of the sudden failure, our first priority is to resume the operation of the facility faieWe proceed fast resuming of operation. To secure the required materials,the parts and replacement parts.

(2)

Please contact us on issues regarding other companies and overseas products as well as our own.

(3)

We are a maintenance service company and are also a supplier of key products in Japan. We will take responsibility for the supplied products from root cause analysis to the product improvements.
Renovation of the facility
"Communication with the customer! Feel the health of the facility! We Listen." We would like to address to such inputs and requirements!!

(1)

We can save energy and operate with lower environmental impacts.

(2)

Especially, there is a big gain if the fan pump is changed to control by the inverter.

(3)

It realize the longer equipment life and improvements on the functions at the same time such as measure against the harmonics or lower noise, etc.)

(4)

We can offer flexible renovation plans such as full renovation of the facility including electric motor and load side to the partial renovation to meet the budget of the customer or the available facility shutdown time.
Technical support service information
Click here for the details of the maintenance services and locations of Meiden Group.

Inquiries about this product