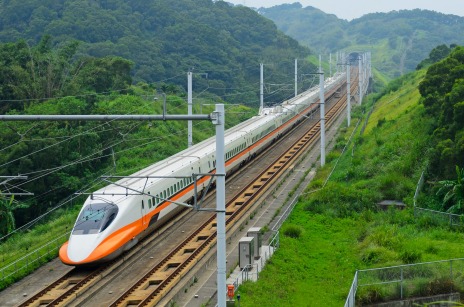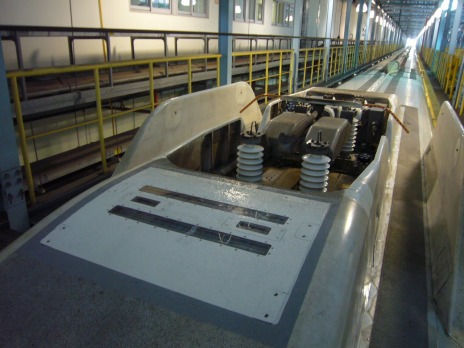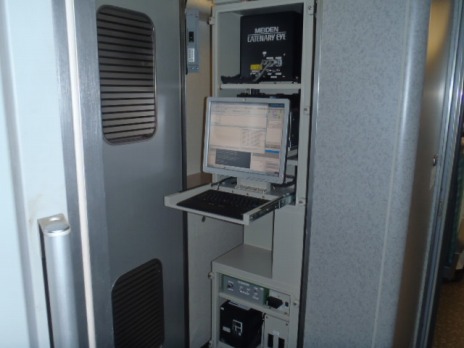 Overhead Catenary System (OCS) inspection system

Overhead Catenary System (OCS) Inspection System Category Class 1

Overhead Catenary System (OCS) Inspection System for the Shinkansen Line
Product Features
Both rooftop on-board system and in-vehicle system are permanently installed in the rail car. For on-roof on-board system, all devices are installed in the roof without giving the impacts to the aerodynamic characteristics of pantograph. As the mesurement work could be made during the datytime commercial railroad schedule, it enables the effective OCS maintenance management.
Measurement during commercial train operation is possible.
Measures speed up to 300 km/h.
Realized non-contact measurement of contact force (the world's first).
Specifications
Maximum speed during measurement: 300 km/h
Daytime and nighttime measurement
Measurement items

Height (Accuracy: ±5 mm, maximum of 1 wire)
Stagger (Accuracy: ±5 mm, maximum of 4 wires)
Wear (Accuracy: ±0.1 mm, maximum of 4 wires)
Gradient (Accuracy: Depending on accuracy of height)
Contact force (Accuracy: Compliant with EN50317, 2012)
Contact loss (Precision: Compliant with EN50317, 2012)
Obstacle
Pantograph monitoring
Enquiries about this product

[Department Line: 2]