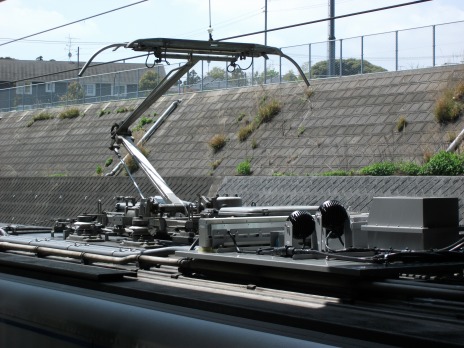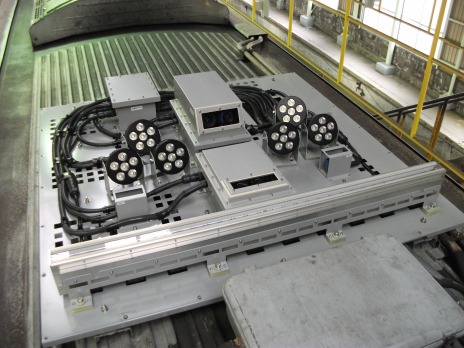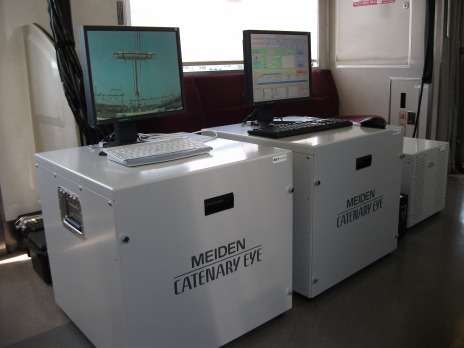 Overhead Catenary System (OCS) inspection system

Overhead Catenary System (OCS) Inspection System Category Class 2

Overhead Catenary System (OCS) inspection system for commercial trains of conventional railways
Product Features
The rooftop on-board system installed on the car is permanently installed and the in-vehicle system is removable.. During the OCS inspection, it is performed by setting the in-vehicle system and the inspection is conducted during the out-of-service operation. During the normal service operation, the in-vehicle system is removed and the car can be used as a normal commercial service car. It is possible to reduce introduction costs because purchasing an expensive dedicated car for measurement is not required.
This OCS Inspection System can be installed on a currently owned commercial trains.
During non-measuring time, the car can be effectively used as a commercial service car.
Measurement during business hours is possible by using the out-of-service operation.
Specifications
Maximum speed during measurement: 120 km/h, daytime and nighttime measurement
Daytime and nighttime measurement
Measurement items

Height (Precision: ±5 mm, maximum of 1 wire)
Deviation (Precision: ±5 mm, maximum of 4 wires)
Wear (Precision: ±0.1 mm, maximum of 4 wires)
Gradient (Precision: Depending on precision of height)
Hard spot
Detection of bending pulling metal fitting
Monitoring pantograph
Monitoring line
Enquiries about this product

[Department Line: 2]