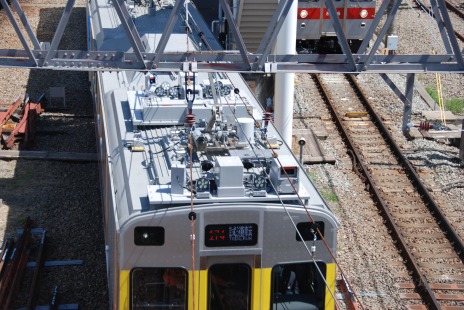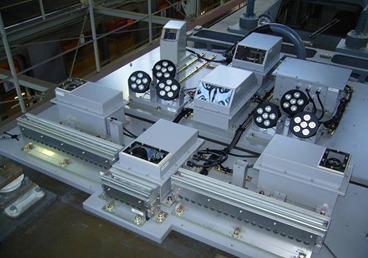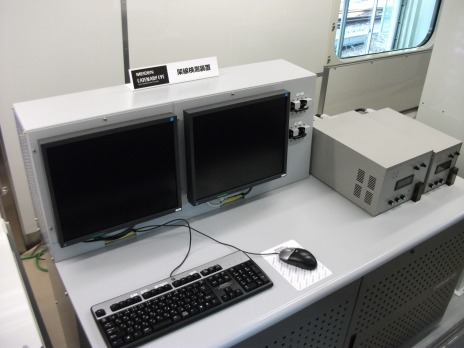 Overhead Catenary System (OCS) inspection system

Overhead Catenary System (OCS) Inspection System Category Class 3

Overhead Catenary System (OCS) inspection system for vehicle dedicated for high speed measurement
Product Features
Both rooftop on-board system and in-vehicle system equipped in and on vehicle are permanently installed, allowing various measurements The system is compact, thus resulted in the smaller footprint required and it allows the installation of other measuring devices. As a dedicated measurement vehicle, it can be used for diverse measurement purposes.
It can inspect various items of OCS measurement.
The system is permanently installed, thus preparation and post-inspection-removal work of in-vehicle system are not required.
Since the system is very compact , it allows the installation space for other measuring devices.
Specifications
Maximum speed during measurement: 120 km/h
Daytime and nighttime measurement
Measurement items

Height (Precision: ±5 mm, maximum of 1 wire)
Deviation (Precision: ±5 mm, maximum of 4 wires)
Wear (Precision: ±0.1 mm, maximum of 4 wires)
Gradient (Precision: Depending on precision of height)
Pantograph bounce (Precision: Compliant with EN50317, 2012)
Hard spot
Obstacle
Contacting
Detection of pull-off arms
Pantograph monitoring
OCS pole monitoring
Enquiries about this product

[Department Line: 2]