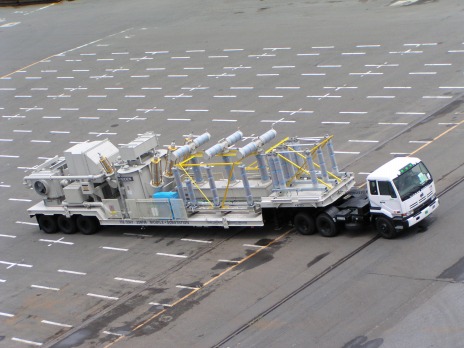 Mobile substation

Mobile Substations

A mobile substation, with a complete substation installed on a trailer, can be moved at any time with a tractor for immediate installation and operation.
Product Features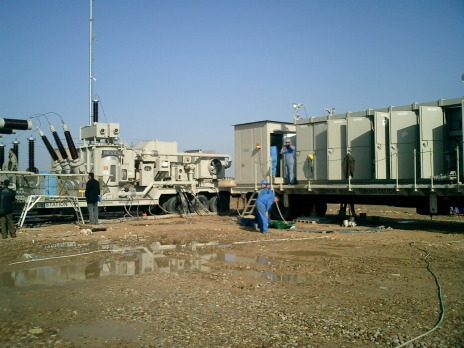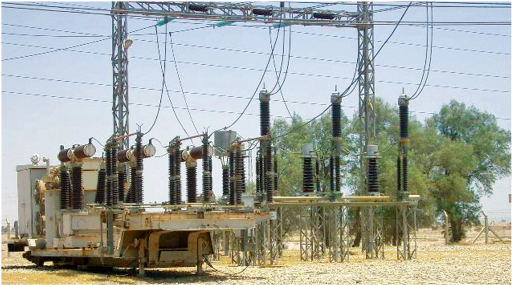 Compact
Short construction time
Long-term operation as an independent substation in desrts and other severe environments.
Vacuum circuit breakers ensure high reliability and manpower-saving in maintenance.
Applications and Solutions
1.

Emergency power transmission when power transmission is down due to a substation accident.

2.

An ideal solution when a substation is required in a short time. A mobile substation usually requires a week for installtion and commissioning.
Specifications
Standard specifications
Transformer primary

Source resultant pulse number
3
Frequency

(Hz)

50, 60
Rated voltage

(kV)

33, 66, 77, 110, 132, 138
Rated circuit breaker capacity

(kA)

25, 31.5
Transformer capacity

(MVA)

5, 7.5, 10, 15, 20, 25, 31.5
Connection system
Overhead transmission line, bus line of the substation
Grounding system
Direct grounding
Transformer secondary

Rated voltage

(kV)

6.6, 11, 13.8, 22, 33
Number of feeders
From 1 to 6 (*)
Connection system
Power cables
*

The number of feeders differs depending on the rated voltage and the capacity of transformers.
In-plant power supply

AC power source

(V)

380/220, 430/250
DC power source

(V)

110V
Inquiries about this product

[Overseas T&D Sales Devision]