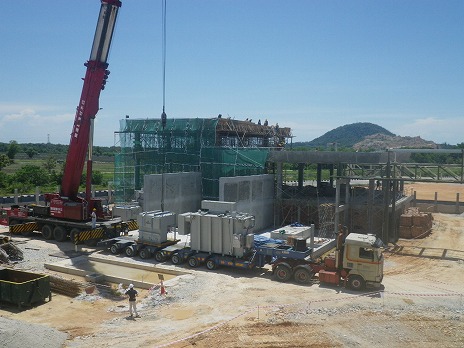 Construction works

Construction of overseas plant projects

We knew the importance of doing the overseas plant construction projects ahead of our competitions in Japan and have been participating the many overseas plant construciton projects in various countries as a project member company. In recent years, we have many track records in joining the plant construction projects for Japanese subsidiary companies and for leading foreign companies. The overseas construction projects require the management of design and construction to be in compliance with the law of each country and such management is essential. Drawing on our long standing experiences on overseas construction projects, we have been delivering our sound and reliable facilities.
Features
In ASEAN Region, we undertake the EPC (engineer, procurement and construction) contracts just like Japan business utilizing Meiden Group's engineering firms there.
Drawing on our related long-term experiences and our Group's know-hows there, we implement the EPC contracts and our performance meets the customers' quality requirements.
Inquiries about this product