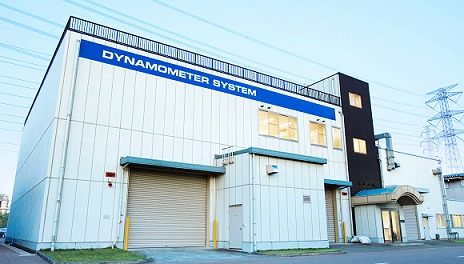 Automotive Testing Systems

Full-turnkey Installation & Construction

We do design, construction and commissioning for experiment building and special environmental rooms such as all weather chamber, anechoic chamber, etc. With the keen design focus of better testing experiences and by drawing on our engineering resources of dyno supplier, we supplied such building and special rooms to many automotive clients. As a full spectrum supplier of automotive testing systems, we will work on to the challenging tasks to reduce the carbon footprints and and provide the total solutions for the benefit of our customers.
Features
We can provide environmental testing facilities that perform various performance tests for vehicles or engines under various environmental conditions. Any environmental conditions can be reproduced without being affected by location, period or time. Therefore, an accurate test schedule can be established, and safe and effective testing can be carried out.
Introduction of facilities
All weather test room

This is testing facility that can produce any conditions that a vehicle or engine will face such as high temperature, low temperature, high altitude, raining and snowing environments and corresponding vehicle speed wind.

Anechoic room

This is a facility to test the noise level of a power vehicle or engine during acceleration and normal driving. Meiden has realized a high level of noise reduction with its unique design and the latest construction technology.

Evaporation test facility

This is a sealed room which can measure vaporized air pollution components generated from a power vehicle. This test facility is composed of purging blower, panel heater, sampling device, etc.

Radio wave shield room

This is test facility that prevents malfunction of electronic devices caused by external noise (radio noise) and measures radio noise generated from vehicle reflecting the variety of automotive electronic components in use and the advancement of automotive digital control.

High altitude (low pressure) test facility

This test facility is for simulating any pressure conditions from high altitude (low pressure environment) condition (450 mmHg or higher) to ground level condition. By using this system, it is possible to conduct various performance tests and exhaust gas emission evaluation at high altitude.
Inquiries about this product