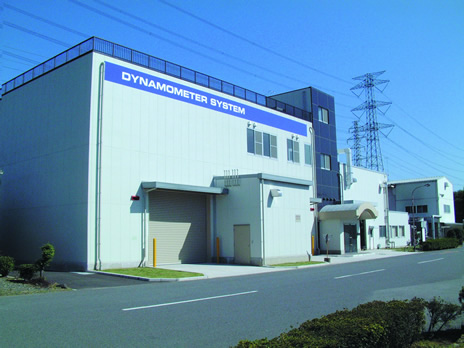 Construction works

Full Turnkey Contract Works

Not only the electrical facilty erection work, We also offer various facility erection-related works (such as architecture/civil engineering& construction,mechanical equipment erection work, etc.,) in full turnkey contract. We have rich experiences in the design and erection of various facilities, for instance, concrete water reservoir tanks,mechanical room for water treatment plants; buildings, anechoic chamber, and air-conditioning facilities for automobile R&D test facilities etc. We hope you to experience the high quality project work and project management MEIDENSHA has contributed the social infrastructure buildings with high satisfaction.
Features
We have been contributing to the social infrastructure building such as water and sewage treatment plants and Incoming/Outgoing/distribution substation facilities.
We supply erection work for leading edge latest automotive R&D and testing systems.
Construction work quality meets the high level standards required at public works and automotive industry.
You can count on us with high satisfactory. Adequate erection method. Solid project mangement.
The interview with a key project member
Under the full turnkey contract, we could apply an uniformed design concept on various equipment, architecture and ancillary facilities. As the results, it could shorten the project completion period and performance guarantee. You could count on us. Rest assured. In the dynamometer test building, we could offer special design rooms such as low-pressure room, radio wave dark room, or all weather environment test room. Please feel free to contact us.
Inquiries about this product