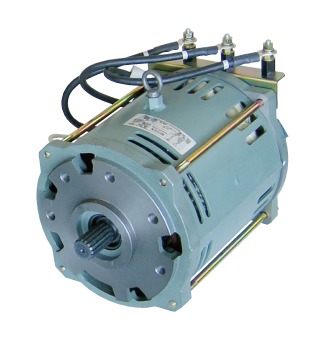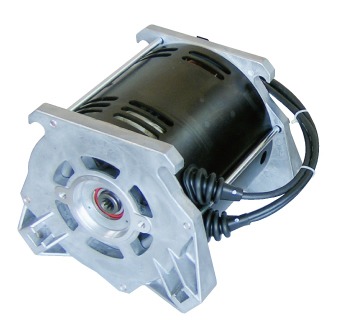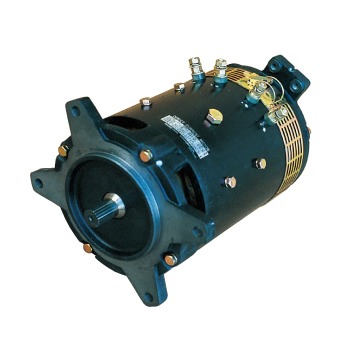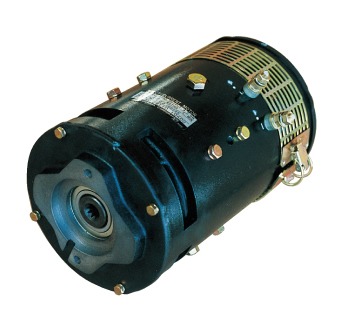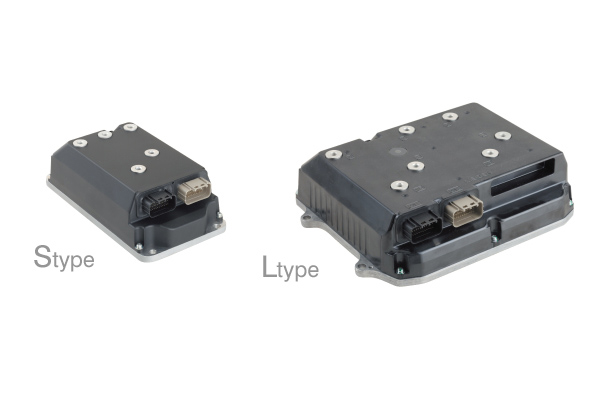 Special electric motors

Motor Drive Unit for Battery Powered Vehicles

For motor drive unit for for battery forklifts, we are the leading producer in Japan and as a top supplier, we have a high trust in the market.
Product Features
We started the development and serial production of DC motors and controllers for battery forklifts in 1960's. We provide serial production lineups of DC motors and AC motors (IM and PM) and have many supply records. In recent years, we have improved vehicle control and achieved improvement of power consumption by 20% for customers adopting the new PM motor and control. We listened to customer requests (output characteristics and dimensions) and propose appropriate product design for battery powered vehicles.
Appropriate product design
Applications and Solutions
We propose the suitable system for customers' vehicles drawing on our experiences of motor drive systems for various battery powered vehicles.
Narrow isle or reach forklift track

Counter balanced forklift truck

Garbage compactor truck

Aerial work plafform

Walkie & pallet truck

Towing tractor

Golf cart
Specifications
Product range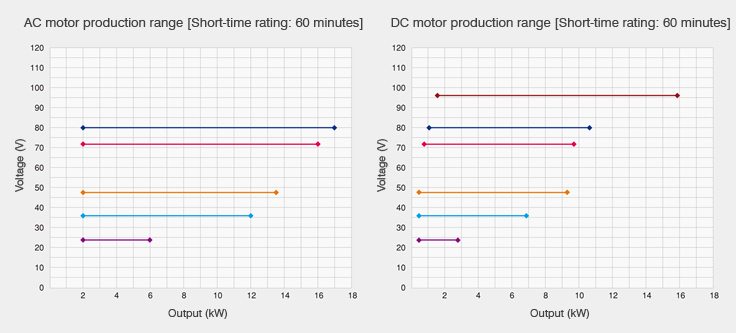 *

We only accept the serial production order.
Specification of AC400 (controller) series

AC400-S
AC400-L
Nominal voltage of battery
48V(36V)
72V&80V
48V(36V)
72V&80V
Maximum current


(rated for 2 minutes, base temperature 800°C or less)

350Arms
270Arms
550Arms
410Arms
Dimension / mass


(excluding the terminal bolt)

W132.0×H80.3×D250.0mm/2.4kg
W292.0×H80.3×D228.5mm/3.8kg
Applicable motor / motor frequency
3-phase induction motor / 0 Hz to 250 Hz
Control mode
Speed, torque control
Operating ambient temperature/ storage temperature
-20°C to +40°C (it is possible to start at -40°C) / -40°C to +85°C
Ingress Protection (IP) rating
IP54
Cooling system
Heat radiation to vehicle counterweight / forced air cooling (optional devices: heat sink and fan)
Installation site
Within the vehicle compartment (There shall be no unevenness on the mounting surface. Be sure to apply grease for heat radiation)
Communication
CAN-BUS、RS232C
Standards
UL583 compliant (Acquired in vehicle level not individual single unit level) EN1175-1
Others (accessories)
We provide accessories including magnetic contactor and acceleration unit (We only accept the serial production order. )
Quick reference table
This is a quick reference table showing the ranges of each series motor voltage and capacity . Just one look, you could see our offerings.
Special electric motors

Category
Models
Voltage
Output

(kw)

200V/
400V

Brake built-in motor

Brake motor
200V/
400V
AC brake motor
Open drip-proof wound rotor type
3000V/
6000V
KM-100 series
IP: Drip-proof free ventilation wound rotor type
JU2000 series
IP: Drip-proof (open drip-proof) type
JS2000 series
Fully enclosed water cooling heat exchanger (fully enclosed inner cooled) type
JS2000 series
2-pole low noise type
3000V/
6000V
/11000V
AC motor and DC motor
24-96V
Inquiries about this product