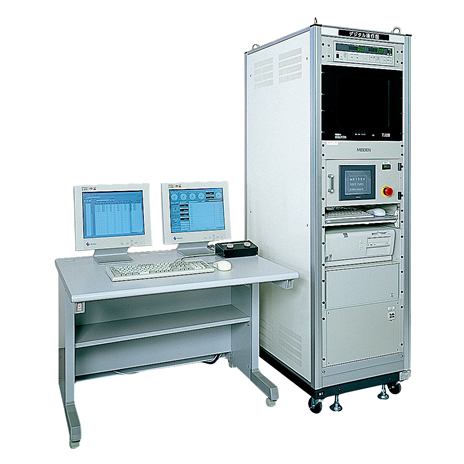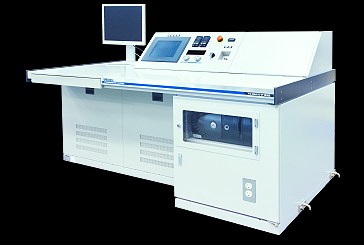 Operation and measurement systems

Meiden Digital Operating Desk
(Measurement Control PC System)

This measurement control system realized high precision measuring environment together with various data measurement and performance evaluation testing automation.
Product Features
It is a PC-based measurement control system. It can be broadly applied to durability tests of engines, power train testing system, etc.
The PC running Windows 7 or higher can perform the the measurement function and the control function in one packege.
By adopting remote I/O, it realized the digital data transmission of measured data.
By applying Windows 7 as its OS, it has better graphic user interface by Windows.
We realized the various controls using the application softwares; MATLAB (programming) and Simulink (simulation).
*The names of companies or products on this site are the trademarks or registered trademarks of their respective companies.
Specifications
Meiden Digital Operating Desk
Display function
主要機能
Display function
Real time monitoring function (analog meter, digital meter, bar graph, trend, and running resistance monitoring)
Self-driving function

Number of operation steps: 5,000 steps / pattern
Operation pattern programming: maximum number of pattern repetitions 9,999 times. Set graphic display of the operation pattern, step transition conditions.
Setting of the operation parameters: gear-shifting timing, clutch operation timing, shift operation timing

Setting control function

Dynamometer control: speed of rotation, torque
Throttle control: opening, speed of rotation, torque

Measurement start condition
Start button
Measurement end condition
Stop button
Measurement items
Measurement, arithmetic calculation, special meter items
Measurement period
0.1-1(S)
Maximum number of measuring times
50,000 times / number of measurement items
Number of data files
99 times / test
Other
Time (S), interlocking with the completion of fuel consumption measurement, number of measurement items: maximum 93 items
Monitoring the upper and lower limits
Monitoring items: measurement / computing, Monitor directions: uppermost limit, upper limit, lower limit, lowermost limit, Setting of the monitor timer, Monitor ON/OFF
Correlation monitoring
Monitor pattern (combination within 10 patterns), Monitor directions: upper limit, lower limit, Setting of the monitor timer, Monitor ON/OFF
Measurement at failure event
Measurement period: 0.1 s, Number of measuring times after a failure occurrence. 2,000 times, Measuring items: all measurement data
Standard spread sheet
By general-purpose spreadsheet software: Excel
Option
1 msec high speed measurement, External interface: RS-232C, LAN, Horsepower performance chart
Inquiries about this product