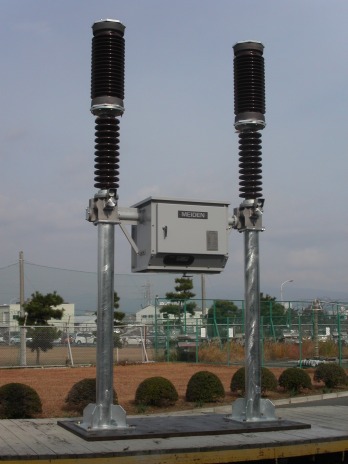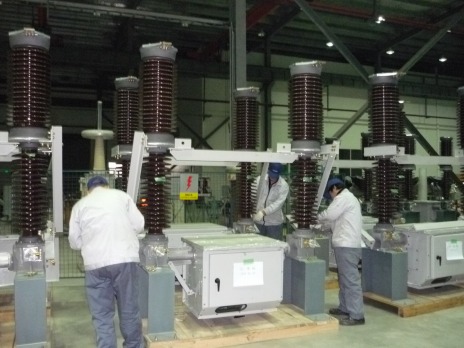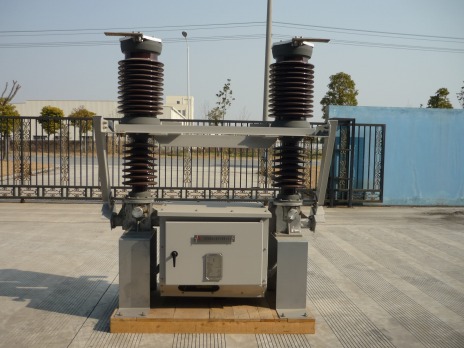 Vacuum Circuit Breaker (VCB)

27.5kV and 55kV Insulator Type 2-pole Vacuum Circuit Breakers (VCBs)

Compact and highly reliable VCBs developed exclusively for Chinese railways
Product Features
Meidensha has been supplying VCBs for electric railways in China since 1980s, based on our rich experience and expertise in Japan for power systems for electric railways including the Shinkansen. In 2007 and 2011, Meidensha developed new 55 kV and 27.5 kV insulator type VCBs for high-speed railways in China. Since these products are reliable, compact and easy to handle, some 800 VCBs are in service today.
Long operational life with 30 times of rated short-circuit current breaking and 10,000 times of mechanical operatiion
Designed to operate in various environments for the ambient temperature of -40°C to 40°C and the altitude of up to 3,000 m (up to 3,600 m under special conditions)
Optional CTs for mounting on the stand, reducing the installation space and costs
Low-pressure insulating gas (SF6) inside the live circuit compartment. The VCB performance can be maintained even if the pressure decreases to the atmospheric pressure.
Specifications
Rated voltage

(kV)

55
27.5
Rated current

(A)

2000
2500
Rated short circuit breaker current

(kA)

31.5
31.5
Insulating medium
SF6 gas
Applicable standards
IEC62271-100, GB-1984, TB/T2803, JB/T6463
Ambient temperature
-40°C - 40°C
Altitude
3,000 m or less
Please contact us if there are special requirements to the specifications.
Inquiries about this product

[Overseas T&D Sales Devision]