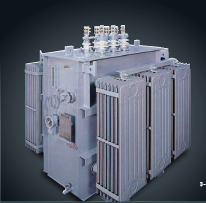 Transformer

Natural Ester Oil Transfomer

Meiden Transformers are standard design, standard quality.
Product Features
Meiden environmentally-friendly solution offer filled with a natural ester-based dielectric insulating fluid instead of mineral oil. The lower flammability of this insulation oil also provides the transformer with higer fire protection. Thye also habe alower pour point, greater moisture tolerance and improved fonction at high temperatures are also non-toxic to aquatic life, readily biodegradable and provide a lower voltatility and higher flash point.
Environmentally friendly
Compactness
Long-term reliability
Applicable to Preventive maintenance technique
Inquiries about this product

[Overseas T&D Sales Devision]