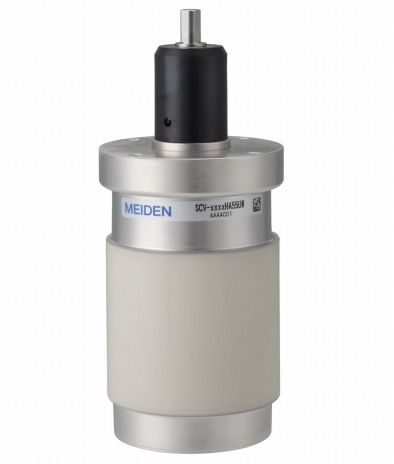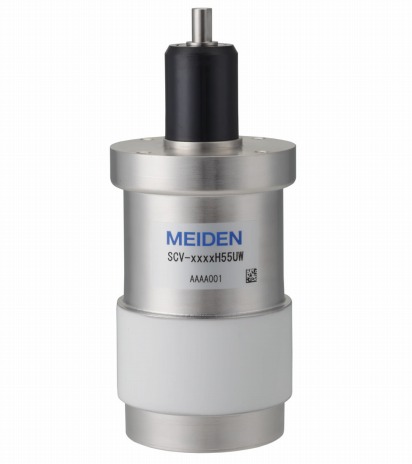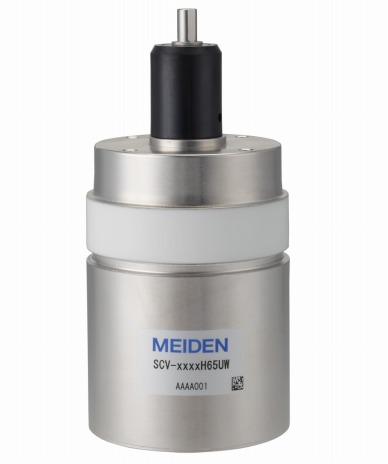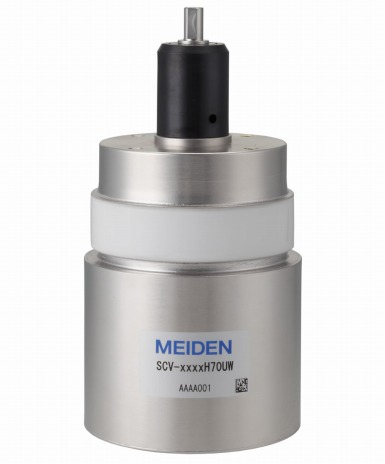 Variable Vacuum Capacitors

UW series, up to 94 Arms (13.56 MHz)

Small power supply-compliant , compact design, and low loss
Product Features
The UW series is a compact size model developed for RF applications of the power output 5 kW class or less. It is a long life type using the screws with the longer product life - about 2 times of that of our VM type.
- We realized the low loss and high strength by using copper plated stainless steel.
- Our original high precision spiral electrodes are in use.
- Product line-ups that can cover a wider capacitance: from a minimum of 3 pF to a maximum of 2,000 pF.
- We realized low loss by adopting a high alumina ceramic (UWA55 type)
- We realized a long life by diamond like carbon (DLC) coating
Please refer to the catalog for any caution in handling and operating and explanations of characteristics.
Low-loss and high durability bellows
Spiral electrodes
Wide capacitance range
Adoption of a high alumina ceramic
Adoption of stronger screw for variable capacitance
Specifications
Please refer to the PDF (data sheet) attached to each model for the product detail.
Option
We will propose the best options to meet your needs.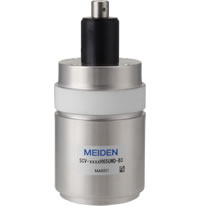 Compact size ball screw

A compact size ball screw is adopted as the screw for variable capacitance.
We realized long life to meet the conditions: over-loaded conditions such as high speed and hgh acceleration and deceleration inversion matching, continuous operation in the same range, and slight hunting.
Shaft

Regarding the shaft shape of the UW series, we can meet the customer's specifications. Please refer to the catalog for details.
Small current type (UW-NP type)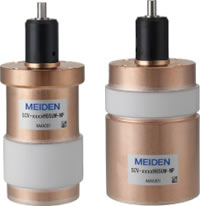 Solar power application
Maximum allowable current: 50 Arms

Allowable surface temperature: 80℃
No silver plating
(Refer to *2 in the specification table for the models compatible with the UW-NP type.)
Inquiries about this product