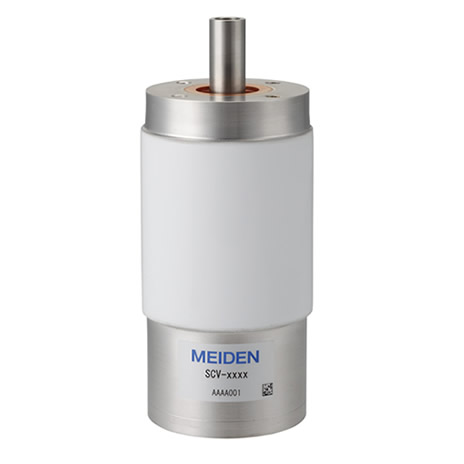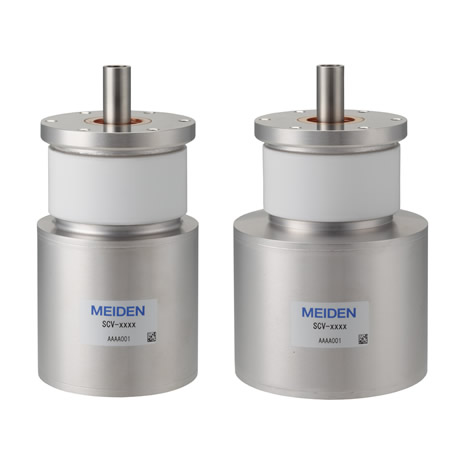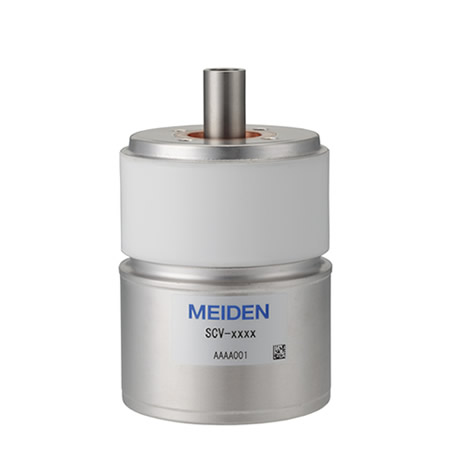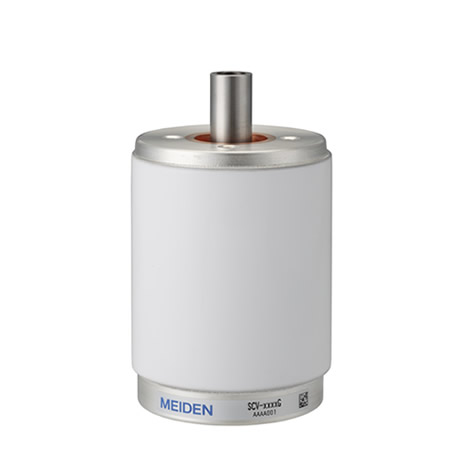 Variable Vacuum Capacitors

VM series, up to 100 Arms (13.56 MHz)

First generation model
Product Features
The VM series is the first generation model that was commercialized in 1992 drawing on our long-standing engineering resources on vacuum technology.
A center pin (slide guiding part) is located in the center of the electrode in vacuum, it realized very innovative vacuum sliding. The adopted bellows are of double layered structure in which highly conductive copper is applied onto a high-strength stainless steel material.
- By adopting copper plated stainless steel, we realized low loss and high strength.
- By adopting a double thread screw, we realized accurate feeding.
Please refer to the catalog for cautions in handling and operation and for characteristics in details.
Low-loss high-strength bellows
High-strength special screw drive
Center pin positioning structure
Specifications
Please refer to the PDF (data sheet) attached to each model for the product details.
Option
Optimal options will be proposed upon request.
Bearing

The bearing reduces the lateral load to the screw for varied capacitance caused by misalignment between the vacuum variable capacitor and the motor.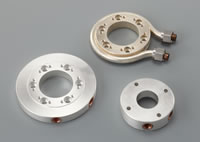 Water cooling flange

The water cooling flange improves the cooling performance of the vacuum capacitor. A water cooling flange is available that can be installed in the movable side and the fixed side of the vacuum variable capacitor.
Inquiries about this product