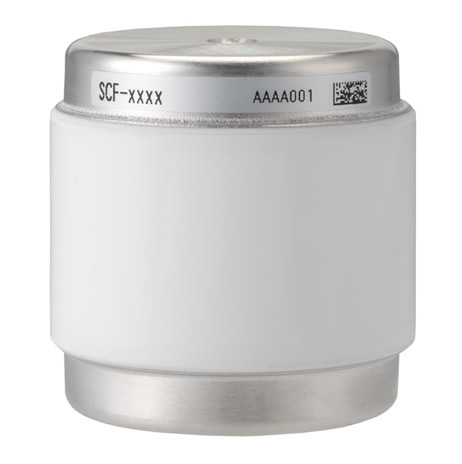 Fixed Vacuum Capacitors

FS series: up to 50 Arms (13.56 MHz)

Small power applications, ultra- compact design and various capacitance
Product Features
By using stainless steel material for the electrodes and by positioning with high accuracy using a center pin, the FS type became a model of compact design with higher withstand voltage.
The conduction performance is inferior to that of the copper electrode type. However, since its heat loss is lower than that of ceramic capacitor, heat dissipation by the energization is small.
Please refer to the catalog for cautions in handling and operation and for characteristics details.
Stainless steel electrodes adopted
Center pin positioning structure
Specifications
Please refer to the PDF (data sheet) attached to each model for the product details.
Inquiries about this product