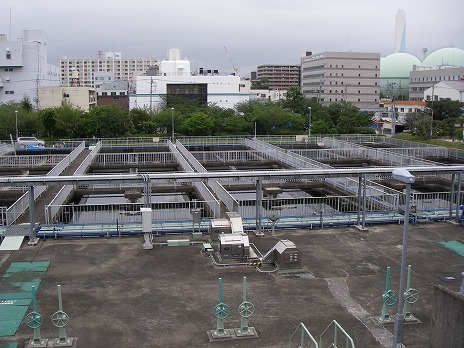 Construction works

Construction work of electrical facilities for sewage treatment plant

The sewage from rain water, individual households, and factories travels through sewer pipes and flows into the treatment plant. The electrical facility for sewage treatment plant feeds the power to each machinery facility that process the rain or sewage water and makes the syncronized control of the machines. Our supplied facilities are actively working at the sewage treatment facilities across Japan including the the ones for Tokyo Metropolitan Govenment.
Features
We provide "one-stop technical support services" covering from facility design, erection work, equipment manufacturing (procurement) , on-site commissioning test work, operation management, and to the maintenance service.
Our facility offers easy maintainance and inspection.
Inquiries about this product