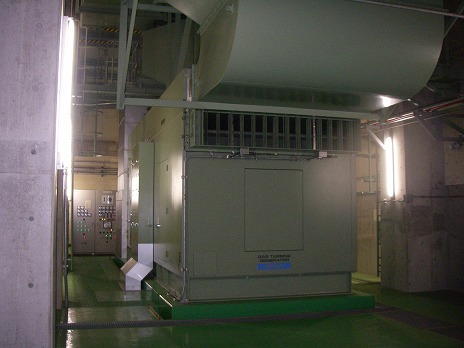 Construction works

Large capacity power plant construction work

Drawing on our technical resources of latest technologies to strongly promote the long-term stable supply of power, Plant Construction & Engineering Business Division (PCEBD) has been working on the construction of power plants and power receiving and distribution facilities. The emergency power generation system is a mission-critical equipment to keep feeding the power (power for business or power for security use) during the power outage for the working of the electrical facilities of power consumers. For the site with the large-scale facility, the large capacity power generation systems are adopted . We have many supply records of gas turbine power generation systems at home and abroad.
Features
We provide "one-stop technical support services"; from the facility design, construciton work, equipment manufacturing (procurement) , on-site commissioning test work, operation mangement, to the maintenance work.
We use a brushless permanent magnet generator (PMG) and this makes the maintenance work easy.
It is in a package enclosure and and a compact design.
Inquiries about this product